As Iran Sanction Relief Nears, Reemerging Oil Industry Hampered By Saturated Global Market, Low Prices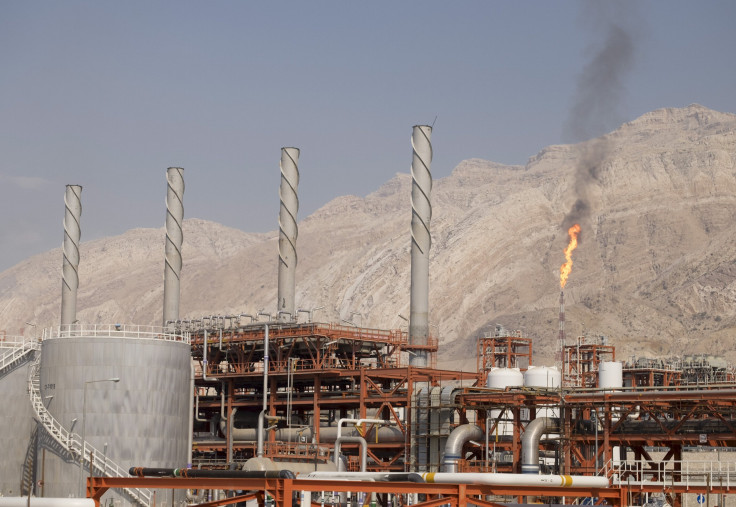 Iranian oil is expected to hit the market any day now, and will be flowing into an already heavily saturated market. Some countries, including Iran's regional adversary Saudi Arabia, have been working overtime to flood the market with oil, and a crowded energy field is likely to leave little space for Iran, as overproduction has caused oil prices to plummet.
"It's the most inopportune time for Iran to re-enter the oil market," said Brenda Shaffer, an energy expert at the Atlantic Council, a Washington-based think tank. "Iran is in a real catch-22, because they're going to want to export as much oil as possible the second sanctions are removed, but the more they export, the more prices are going to go down."
The price of oil has fallen significantly since talks concerning Iran's nuclear enrichment program began several years ago in Vienna, and the expected annual revenue from post-sanction exports has dropped to less than half its original estimates, USA Today reported. Beyond a crowded oil market, breaking back into the energy field is expected to be an uphill battle as Iran's reputation for corruption and lawlessness is likely to turn away foreign businesses and investors, analysts said.
"Even before sanctions, a lot of companies, at the end of the day, didn't invest in Iran because of extreme corruption," Shaffer said.
Iran Overview | FindTheData
Sanctions are to be lifted as part of an agreement among the U.S., Iran and five other world powers. The deal requires that Iran end its alleged nuclear arms program in exchange for an easing of international sanctions. Earlier this week, Iranian officials said they were in the process of removing the core of the Arak reactor and filling it with concrete, a major step required before implementation day.
Iran's tricky situation, particularly as it has positioned itself on the opposing end of the political spectrum from U.S. allies, including Saudi Arabia, has made it a risky country for investment. Further, the Iranian government has been accused of egregious human rights violations, and authorities have routinely cracked down on businessmen with links to the West. Most U.S. sanctions require additional steps before they are to be eased, and will remain in place even after international sanctions are lifted.
"There is a persistent risk that the deal can come undone for a variety of factors," said Richard Nephew, a program director at Columbia University's Center on Global Energy Policy in New York City. "A company would have to decide how much risk they're willing to absorb."
"The potential is there. It's a population of [77] million, fairly educated, with sophisticated links to the outside world. If they're able to take advantage of that, that's one thing, but if they keep doubling down on bad policies, arresting businessmen, they'll find their advantages are much less," Nephew said.
Other countries are likely to see Iran's re-entry into the market as a threat, as Iran could produce hundreds of thousands of barrels a day. Some have speculated that Saudi Arabia has intentionally filled the market to ensure that Iran sees as little benefit as possible after sanction relief. The U.S. has also ramped up oil production in recent months, as have several other nations. The oversupply in oil has caused the price to hit a decade low.
"Obviously this is coming at a time the market doesn't need any additional barrels whatsoever," said Jamie Webster, senior director for IHS Energy, a Colorado-based analysis firm.
Within Iran, where the nuclear deal has sparked a contentious debate, strong economic results after sanction relief are essential for maintaining popular support for the current government, especially as parliamentary elections loom in late February. The deal was portrayed as a concession to Western powers by many hard-liners in the country, but also as a necessary financial opening by supporters of the deal, including President Hassan Rouhani, a reformist.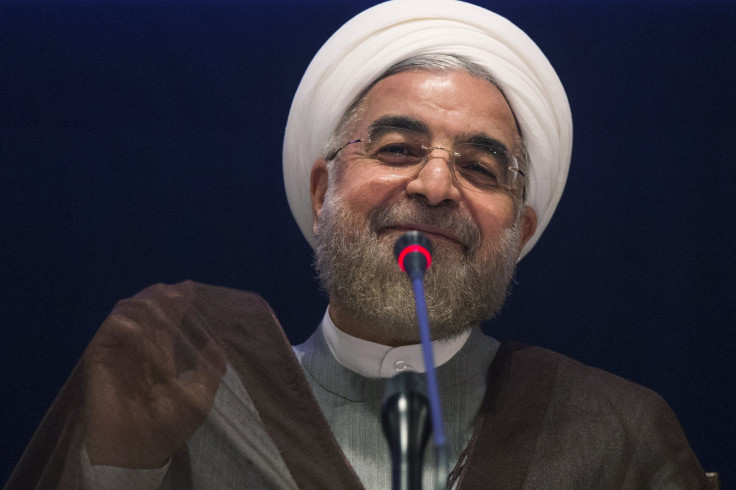 Iranian officials would probably still trumpet successes of the deal, analysts said, even though they are likely to be humbler results than initially anticipated. But outside of energy, the country is expected to see financial gains, especially as up to $100 billion in frozen assets are to be released.
"Like all political environments, I think some will be happy, some will be unhappy," Webster said. "This is a big positive for them, in terms of economic growth, and the reason they rushed so hard is to get this done in advance of elections."
While the economic forecast is not looking great in the immediate future for the energy sector, Shaffer, of the Atlantic Council, said the price of oil regularly fluctuates, and many countries are laying the groundwork for a surge in prices in the future – an indicator that Iran's oil market could just need time to produce gains.
"Oil is all about cycles. Prices go up, they go down. This is just what oil does," she said.
© Copyright IBTimes 2023. All rights reserved.