After Jordanian Pilot Burned Alive, Jordan Launches Airstrikes Against ISIS, Kills 55 In Iraq Including Top Commander 'Prince Of Nineveh'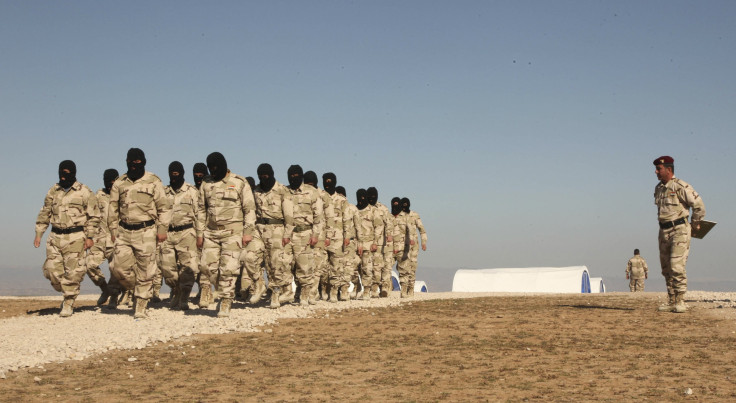 A day after the Islamic State released a video showing a Jordanian pilot being burned alive, Jordan launched airstrikes against the group in Iraq killing 55 people including a top commander known as the "Prince of Nineveh," Iraqi media reported Wednesday. The airstrikes came just hours after Jordan's King Abdullah II pledged a "severe" response.
"The blood of martyr Maaz al-Kassasbeh [also spelled Muath al-Kaseasbeh] will not be in vain, and the response of Jordan and its army after what happened to our dear son will be severe," the king said in a statement released by the royal court. Jordan also executed two jihadist prisoners by hanging Wednesday morning, government spokesman Mohammed al-Momani said.
Jordan had said it would beef up its role in the U.S.-led coalition against the militant group also known as ISIS. White House spokesman Alistair Baskey said, "The president and King Abdullah reaffirmed that the vile murder of this brave Jordanian will only serve to steel the international community's resolve to destroy IS."
The video released by ISIS showed al-Kaseasbeh with his clothes drenched in fuel as flames engulfed him. It concluded with pictures of what the Islamic State claimed were other Jordanian pilots and an offer of a reward for their deaths. Al-Kaseasbeh was reportedly shot down in his F-16 fighter bomber on Dec. 24 during an air operation near the militants' stronghold of Raqqa in eastern Syria, according to the New York Times.
U.S. National Security Council spokeswoman Bernadette Meehan said administration officials were examining the video. "We are aware of the video purporting to show that [al-Kaseasbeh] has been murdered by the terrorist group ISIL," read Meehan's statement. "The intelligence community is working to confirm its authenticity. The United States strongly condemns ISIL's actions and we call for the immediate release of all those held captive by ISIL. We stand in solidarity with the government of Jordan and the Jordanian people."
President Barack Obama met Tuesday with Abdullah in the Oval Office, where he offered his condolences. "I think it will redouble the vigilance and determination on the part of the global coalition to make sure that they are degraded and ultimately defeated," he said.
The Islamic State had asked Jordanian officials to trade al-Kaseasbeh for Sajida al-Rishawi, an Iraqi woman held in prison in Jordan after a 2005 suicide bomb attack that killed 60 people in Amman. Rishawi was one of those executed Wednesday.
Turkish President Recep Tayyip Erdogan said the brutality of IS was "beyond comprehension," according to AFP. "It has nothing to do with our religion."
© Copyright IBTimes 2023. All rights reserved.