After MH17 Crash, Victims' Credit Cards Were Used in Ukraine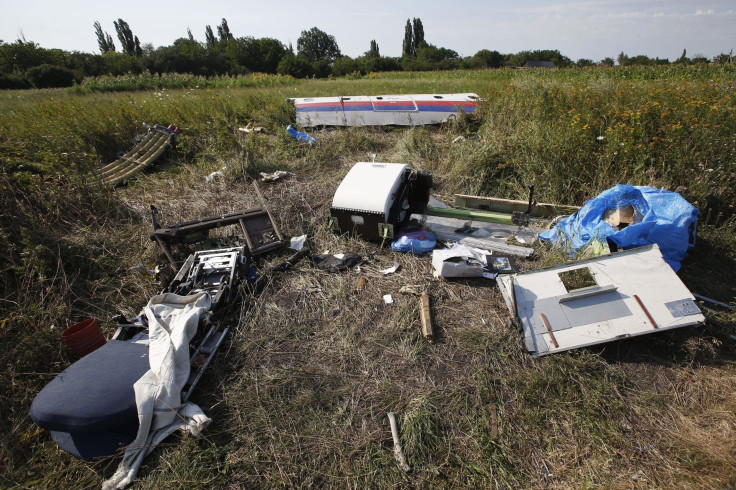 Credit cards have been stolen from victims' bodies at the site of the Malaysia Airlines flight MH17 disaster and may have been used in Ukraine since the crash, it has been reported.
The news has led to fears of financial and identify fraud for victims' relatives.
Cameron Dalziel, a 43-year-old helicopter rescue pilot who is understood to be South African but was travelling on a British passport, had his cards stolen, his brother-in-law Shane Hattingh told The Sun.
Australian media sources are reporting that Dalziel's grieving wife has been forced to cancel her husband's credit cards because they were used in Ukraine.
Hattingh told CNN that the family were shocked to see credit card transactions on Dalziel's account even though he was already dead.
He said: "We've been told some of his cards were stolen. After all we've been through – to do this to families is so cruel. It's leaving some struggling for money. This really is the final insult."
A spokesperson for the UK Foreign Office said they are "working with family members to protect victims from the possibility of financial and identity fraud".
The Dutch Banking Association, NVB, said in a bilingual statement that losses resulting from fraudulent use of the cards would be reimbursed. The majority of the 298 victims were Dutch.
An Australian journalist who was at the crash site, ABC's Paul Williams, said there was evidence of looting. "It really does look, I'm afraid to say, as though there has been some sort of looting here because virtually every bag we've seen has been opened," he said. "It looks like it's been rummaged through, and if that's true that's a very distressing element to this whole disaster."
Some of the victims of flight MH17 have also had their mobile phones stolen, it was reported this week. Family members told media that their loved ones' phones are being answered by people with "eastern European-sounding voices".
Reports of looting incidents at the crash site circulated as the area, measuring over 50 square kilometres, remains unsecured because the territory is under the control of pro-Russian separatists.
Anton Geraschenko, an advisor to the Ukrainian Interior Minister, said on his Facebook page, as translated using Facebook's automatic translator, that looters also took valuable aluminum from the wreckage, by shearing off parts from the plane's metal skin.
This article is copyrighted by IBTimes.co.uk, the
business news
leader