After MH17 And Two Other Plane Crashes, Is It Still Safe To Fly?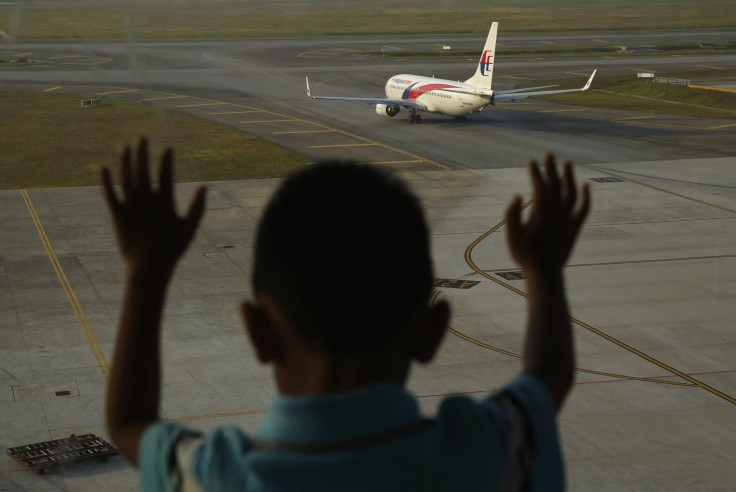 Nervous flyers have powerful reasons to be fearful right now. Over the last eight days alone, 462 people have been killed in three different air crashes on three different continents. That grim toll -- from Malaysia Airlines, TransAsia and Air Algérie -- came just four months after the unsettling disappearance of MH370, a Malaysia Airlines jet carrying 239 human beings. Major swaths of airspace now seem vulnerable to missiles unleashed as part of one violent conflict or another -- a fact underscored by the downing of MH17 and the decision by major carriers to scrap flights into Israel.
From the United States to Asia, people increasingly feel skittish about boarding planes bound for international skies. Airport newsstands are papered with grisly photos of airplane debris and corpses in body bags. Type "never flying again" into Twitter and absorb this flurry of results. Overwhelming dread seems like a perfectly sane, rational response.
Yet for all the saturation coverage of the disasters playing out in recent times, aviation safety data reveals a perhaps counter-intuitive truth: Air travel is by many measures the safest it has been in the history of aviation.
On any given day, some 100,000 commercial flights take off and land, the vast majority without incident, according to the International Air Transport Association. More than 3 billion people took to the skies last year, with only 210 fatalities. That this year has seen that number more than double is an anomaly, say experts, one that goes against the grain of many decades of steady declines in air crashes.
Between 1970 and 2010, the number of commercial air departures tripled from 9.4 million to 28 million, reports the Aviation Safety Network. Over that same 40-year span, the number of aviation accidents dropped each decade, except for a small spike during the 1990s. The 1970s averaged 68.1 accidents per year; by the 2000s, the average had fallen to 39.6 per year. Fatalities in the 1970s averaged 1,676 per year; by the 2000s that figure had halved to 831.8 per year -- not quite double the 475 people who lost their lives in 2012.
"If you look at the numbers of flights in one day, it's astounding," said Bill Waldock, professor of aviation safety science at Embry-Riddle Aeronautical University in Arizona. "But the number of accidents has gone down tremendously. The probability of getting killed in a car wreck on the way to the airport is more than 20 times higher than it is being on an airplane."
What has increased sharply is the amount of media attention devoted to air crashes, say experts -- a factor that has shaped public perceptions.
"Twenty-five years ago we didn't have cell phones that could take pics and videos in real time," Waldock said. "We also didn't have 24-hour news cable."
The relentless coverage of MH370 on CNN helped fuel bizarre conspiracy theories featuring aliens and black holes, provoking criticism from various quarters, including Jon Stewart's The Daily Show.
The wall-to-wall cable coverage is part of a wider trend over the last 30 years: A far greater amount of reporting on far fewer accidents and deaths. For example, a LexisNexis analysis of aviation media reports from 1985 to 2014 showed that media reporting of aviation disasters has gone up by around 2,000 percent, while accidents and deaths have seen a drop of about 75 percent of the same period of time, according to statistics from the Aviation Safety Network.
"Plane crashes always receive media attention," said David Primo, author of "The Plane Truth: Airline Crashes, The Media, and Transportation Policy." "But the unusual circumstances surrounding the Malaysia crash, and the foreign policy implications, have taken coverage to a new level. And having multiple crashes occur in a week also creates a possible narrative about a pattern or trend."
Still, the heightened attention will likely improve safety for commercial passengers. The downing of MH17 in a conflict zone, for example, made the public aware of the common practice of flying over troubled regions.
"There are always competing motivations -- airlines are always trying to balance the risk of what they're doing with why they're doing it. If you're not careful, you can 'safety' yourself out of business," Waldock said.
But more airlines will reconsider their flight paths after the incident in Ukraine, he said, even if it costs them time and money. The number of conflict regions in the path of commercial flight routes has not necessarily increased over the last four decades, he added. But calls for heightened vigilance are warranted.
"There have always been conflict zones. We've had an ongoing state of war in the Middle East for the last 13 years," Waldock said. "But now we're seeing an escalation of sophisticated weaponry in the hands of those who aren't trained to use it."
He points to reports that pro-Russian separatists fired at the passenger plane thinking that it was a Ukrainian military aircraft. "They were tracking it on radar, but no one thought to look at it with a pair of binoculars. Anyone with decent military training would have made sure of what they're shooting at."
Aviation technology has gotten more sophisticated with every passing year. Asia has seen explosive growth in air travel and is the fastest-growing airline market in the world, but parts of the continent -- and some less developed countries in Africa -- don't necessarily possess the same caliber of technology and training available in places such as North America and Europe.
Keith Cianfrani, an aviation safety consultant and former military aviation investigator, believes that the crash in Africa Thursday may be the result of inadequate ground aviation technology that wasn't able to identify poor weather conditions that may have brought it down.
"You have to realize too that the aircraft control radars where these things are happening are not the best in the world," he said. "In the U.S., it's easy for us to track things [like weather]. When things do happen we have a more professional way to examine what happened and make sure it doesn't happen again. Other countries that aren't as sophisticated in their investigation techniques either do this badly or not even at all." That means, he said, that they can't improve their procedures for the future.
In other words, anxious flyers may be overreacting right now, but they may not be entirely wrong.
© Copyright IBTimes 2022. All rights reserved.
FOLLOW MORE IBT NEWS ON THE BELOW CHANNELS