After Nepal Quake, Nepalis In The US Now Eligible For Temporary Protection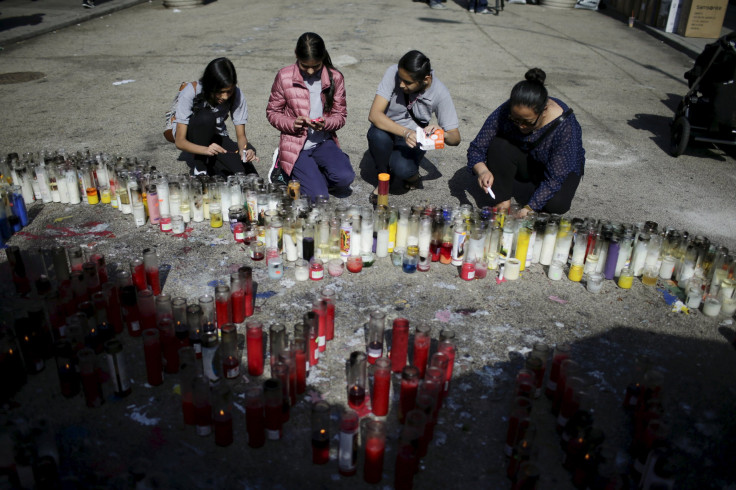 Two months after Nepal was hit with a devastating earthquake that has killed more than 8,500 people and destroyed thousands more homes, some Nepalis in the United States can now apply to stay in the country for at least another year, with work permits and temporary protection from deportation. U.S. immigration authorities opened applications Wednesday for Nepalis to get "temporary protected status," which could affect up to 25,000 people currently in the United States without long-term legal status.
Temporary protected status, or TPS, is aimed at helping immigrants in the U.S. whose home countries have been affected by disruptions such as natural disasters. The TPS designation allows them to stay and work in the U.S. until conditions in their home countries improve. Nepalis who have overstayed their visas in the U.S. or have visas expiring soon may now qualify for TPS and receive authorization to stay in the country until December 2016. They have to show they have been in the country at least since Wednesday, and have until the end of 2015 to send in their applications. Nepalis who arrive in the U.S. after Wednesday aren't eligible.
Several Congressional lawmakers pushed for TPS designation for Nepalis shortly after the magnitude-7.8 earthquake hit Nepal on April 25. Democratic Reps. Al Green of Texas and Mike Honda of California introduced a bill on granting Nepalis TPS in April, and in May a group of senators wrote to the Department of Homeland Security to push for the bill. Lawmakers in New York also vocally supported the legislation: Around 40,000 Nepalis live in the city, mostly in Queens. Federal officials approved the measure last week. The new measure could affect 10,000 to 25,000 Nepalis, the U.S. Citizenship and Immigration Services agency said.
The TPS program isn't new. The U.S. previously granted TPS protection to Haitians after Haiti's devastating earthquake in 2010. Since then U.S. officials have continuously extended TPS for Haitians given the slow pace of recovery after the quake, and about 58,000 people have been granted protection. Given the scale of the destruction caused by Nepal's disaster, the U.S. could likewise easily extend protections for Nepalis past the December 2016 expiration date, potentially for several more years.
Immigrants from El Salvador and Honduras have received such long-term protection. The U.S. first granted TPS to Salvadorans in 2001 following a large-scale earthquake there, and to Nicaragua and Honduras in 1999 after Hurricane Mitch ravaged both countries. Anyone from those countries who was in the U.S. at the beginning of those programs is still eligible for TPS protection more than 15 years later.
TPS doesn't provide for a path to legal status, however, and those who receive protection must reapply and pay new fees every time the program is extended. The comprehensive immigration bill that was passed in the Senate in 2013 would have provided a path to citizenship for TPS-eligible immigrants, but that bill has since languished amid congressional deadlock.
© Copyright IBTimes 2023. All rights reserved.