Nepal Reopens Heritage Sites To Revive Tourism, UNESCO Raises Concerns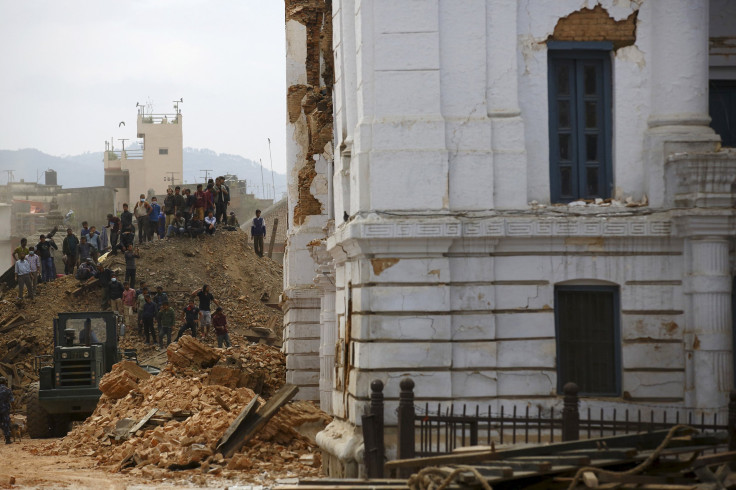 Nepal reopened most of the heritage sites in the Kathmandu Valley Monday amid safety concerns raised by the United Nations Educational, Scientific and Cultural Organization (Unesco). The move is aimed at reviving tourism in the impoverished Himalayan nation, which was hit by two massive earthquakes in April and May that devastated the region and killed thousands.
Tourism Minister Kripasur Sherpa said six of the seven heritage sites closed after the earthquakes were reopened Monday, the Associated Press reported. The historic Durbar squares or 'noble courts' are among the sites reopened. The Kathmandu Valley is listed on the World Heritage list, along with Lumbini, the birthplace of the Buddha, in southern Nepal.
"We are urging people to come to Nepal for holiday to help Nepal rebuild," Sherpa said, according to AP.
About 741 heritage monuments were destroyed in the earthquakes and it will take at least $18 million to rebuild and restore them, AP reported, citing Bhesh Narayan Dahal, chief of Nepal's archeology department.
Unesco had issued a statement on June 11 cautioning the public about the safety of the heritage sites, citing "an urgent need to secure perimeters around the damaged structures and restrict access to locations where structures have collapsed."
According to local media reports, cited by BBC, officials have taken appropriate safety measures, including providing guided tours and using signboards to minimize disturbance to the damaged structures, and ensure tourists' safety.
The 7.8-magnitude earthquake on April 25 -- the worst to hit the country in about 80 years -- took the lives of over 8,700 people. Another earthquake, on May 12, destroyed already damaged houses and left over 100 people dead and injured thousands.
© Copyright IBTimes 2023. All rights reserved.