After Russia Suspends Flights To Egypt, What Will Happen To Egyptian Tourism Sector?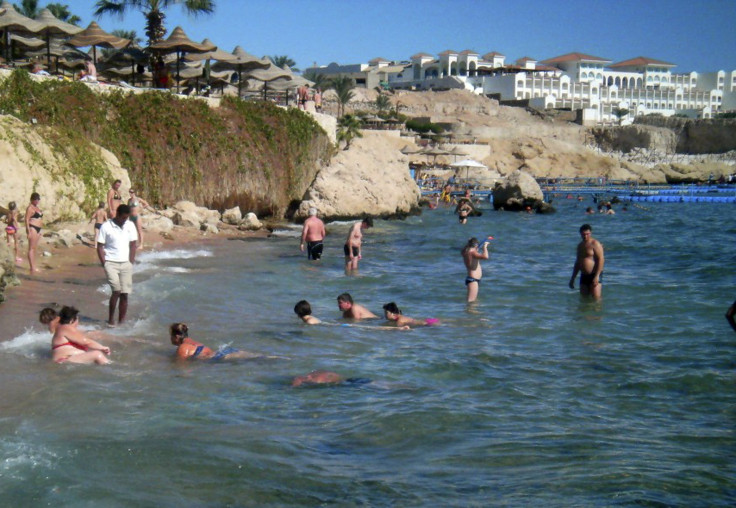 The warm weather, nice beaches and short flight times from Moscow and St. Petersburg have drawn large numbers of Russian tourists to Egypt in recent years, with approximately 3 million tourists reportedly visiting in 2014. But after Russia announced Friday it had suspended all flights to the northern African country until investigators determine the cause of last weekend's plane crash over Sinai that killed all 224 people on board, a lack of Russian tourists there was likely to affect Egypt's tourism industry adversely, and likewise its economy.
"The tourism relationship is very, very significant," said Anna Borshchevskaya, a fellow at The Washington Institute for Near East Policy in Washington, who specializes in Russia's policy in the Middle East. "Both Egypt and Russia have an interest in ensuring the flow of Russian tourists continues."
With more than 10 million Russians traveling abroad in 2014, the majority chose to travel to Egypt and Turkey with many Russians selecting the popular Sharm el-Sheikh resort region, Borshchevskaya said. While European tourists make up a significant portion of vacationers in Egypt, Russian tourists represent the largest share of arrivals from a single state at nearly 20 percent, according to Egypt's General Authority For Investment and Free Zones. Prior to Friday's suspension of flights, Russia's major carrier, Aeroflot, was servicing multiple daily flights from Moscow and St. Petersburg to Cairo. Bookings to Sharm el-Sheikh were unavailable on the company's website Friday.
Package deals and resorts catering to Russian tourists have seen a boon in business in recent years, but other tourists have left negative online reviews related to how Russians' presence has changed resorts. "If you tour here it is like staying in a Russian seaside resort," one reviewer wrote on the website TripAdvisor.
Russian tour agencies have reported an increase in cancellations and decreased bookings since the crash of Metrojet Flight 9268, according to Russian media. Russians began canceling vacations earlier this year with the decline in the value of the ruble because of global oil prices falling to less than $50 a barrel and sanctions from Western countries over Russia's annexation of Crimea in March 2014. As the currency was devalued, vacation spots in Europe have seen fewer tourists, but spots in Turkey and Egypt have gained with travelers looking for budget alternatives.
Sharm El Sheikh, Egypt: Sharm El Sheikh International | WanderBat
Relations and economic ties between Russia and Egypt have increased in recent years with Russian President Vladimir Putin stepping in to fill the void resulting from reduced U.S.-Egyptian diplomacy since Egyptian President Abdel Fattah el-Sisi came to power in 2014, said Paul Schwartz, a fellow at the think tank the Center for Strategic and International Studies in Washington focused on Russia and Eurasia.
"I don't think it [the flight suspension] will cause either one to pause their upgraded strategic relationship," Schwartz said. "But it could cause an economic impact with a downturn in tourism."
© Copyright IBTimes 2023. All rights reserved.
FOLLOW MORE IBT NEWS ON THE BELOW CHANNELS