After Silencing Coronavirus Whistleblowers, China Now Detains Citizens Documenting Outbreak
Doriane Lau, from Hong Kong, is a researcher for Amnesty International, a human rights advocacy organization that was formed in 1961. She told the Financial Times about the Chinese Communist government, "The [Chinese] government has been trying to control the circulation of information and build a narrative that hides the wrongdoing of the government. Curbing freedom of expression and press . . . only fuels frustration and blocks people's access to information that can be crucial for fighting COVID-19."
The stories flowing out of China support Lau's statement that whistleblowers and citizens documenting and reporting on the COVID-19 are being silenced and detained for a variety of reasons.
On May 13, a citizen journalist named Zhang Zhan stood outside a train station in Wuhan — where the coronavirus was first discovered — and described conditions in the city. She commented on how "human rights had suffered" as measures to restrain movement continued even after the lockdown had officially ended.
Two days later, the 37-year-old former lawyer was charged with "provoking quarrels and making trouble" and was detained at her parents' home in Shanghai. Several people and a document obtained by the Financial Times have confirmed her detention.
Other incidents reported by the FT include:
Tycoon Ren Zhiqiang vanished after penning an essay critical of the Communist party's handling of the outbreak.
Citizen journalists Chen Qiushi and Fang Bin were also taken away by police around the same time as Ren Zhiqiang.
Chen Mei, who was archiving articles on coronavirus, was detained in late April.
Joining Chen Mei, were activist Cai Wei and his girlfriend who were arrested by Beijing police, according to an unnamed family member. Their "crime," running a digital archive of COVID-19 articles and social media posts.
Xie Wenfei was taken into custody after publicly raising questions about the disappearance of other journalists.
Fu King-wa, a professor of media studies at Hong Kong University was quoted in the report, "It's not uncommon in recent months for people to get arrested, even for posting things that seem harmless. The government is pushing very hard on their narrative about the outbreak internally — but also internationally."
The detentions took place in the days and weeks leading up to the National People's Congress, China's most important political event of the year that began last Friday (May 22).
Beijing has always been sensitive about its international image, especially since the outbreak. Despite the evidence, China has vigorously rejected the claim that they were responsible for the pandemic that has killed more than 350,000 people across the globe.
Zhang Zhan's reporting contrasted sharply with the government line on the outbreak. Her reports were often posted on YouTube and Twitter, and they focused on Wuhan. She routinely cast doubt on the official numbers, stating that her research showed a much higher number. She said that many small businesses were failing, and unemployment appeared to be rising quicker than local governments had let on.
Chinese officials and state media are using the same social media to push Beijing's official views and launch new attacks against critics.
Beijing and Washington will continue to spar over who is to blame for the fallout from COVID-19. Outside China, people can choose between a few heavily censored state-run news reports from Beijing or many views from the U.S. that may be biased but are written under a government that values freedom of the press and more importantly, freedom of speech.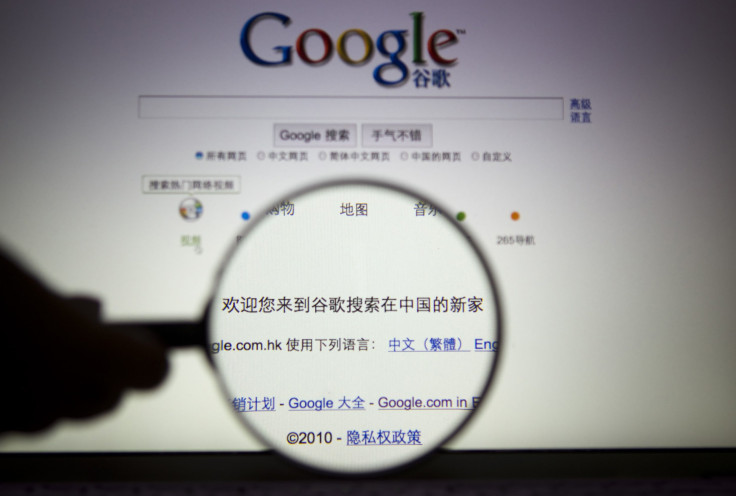 © Copyright IBTimes 2023. All rights reserved.
FOLLOW MORE IBT NEWS ON THE BELOW CHANNELS