After Two Days, Al Jazeera America Responds To Employees Forcing NLRB Union Vote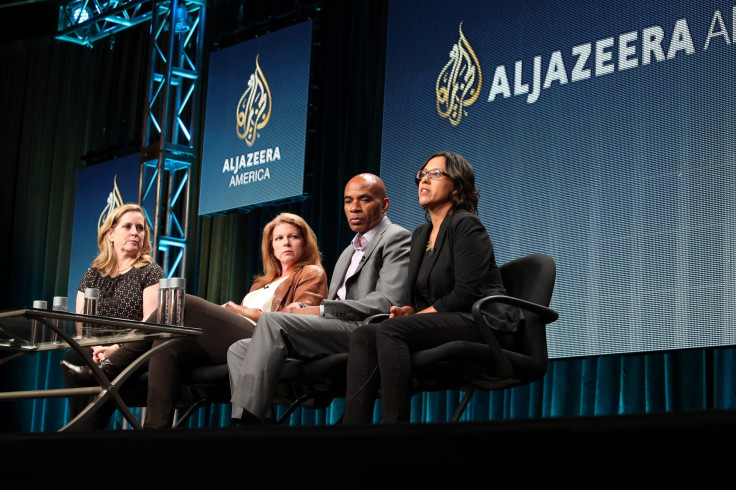 Two days after Al Jazeera America digital employees announced that they would vote on unionizing, the company released a statement addressing the decision. The management had the chance to recognize the union voluntarily since the staff's announcement on Sept. 3. But after weeks of waiting, the workers, who had filed with the National Labor Relations Board, initiated the election process to take the decision out of Al Jazeera America's hands.
"Al Jazeera America respects its employees' right to unionize, and we have been in open conversations with our colleagues regarding their request," the managment said in a statement Wednesday. "By allowing their request to move to a vote, we are ensuring that all voices are heard and letting employees reach their own conclusion. Regardless of the ballot outcome, our main priority is to work with our employees, listen to what they have to say, and do everything that we can to enhance their daily experiences working at AJAM. Our employees are the heart of what we do, and we depend on them to achieve our mission of delivering in-depth, high-quality journalism."
The votes of the election will be tallied on Oct. 6. On-air television staff are not involved in the union drive.
The company is federally obligated to recognize the results of the vote, unless it takes the issue to court to argue that the workers are not eligible for a union. Sources close to the matter say that alternative is unlikely. A source told International Business Times the workers had filed with the NLRB the same day they announced their organizing drive, in case the management did not recognize the drive willingly.
Employees within Al Jazeera, which is seen as a left-leaning, idealistic contrast to established corporate media, have complained throughout the union talks that management has tried to break down the size of the bargaining unit.
"We look forward to counting the votes next Tuesday, and to negotiating a contract that will help make Al Jazeera America the best news organization it can be," the NewsGuild of New York's president, Peter Szekely, said Tuesday.
AJAM's employees complain of pay discrepancies, lack of communication between labor and management, and uncertainty about the direction of the digital side.
© Copyright IBTimes 2022. All rights reserved.
FOLLOW MORE IBT NEWS ON THE BELOW CHANNELS