Air Bag Maker Takata Corporation Issues Largest US Product Recall In History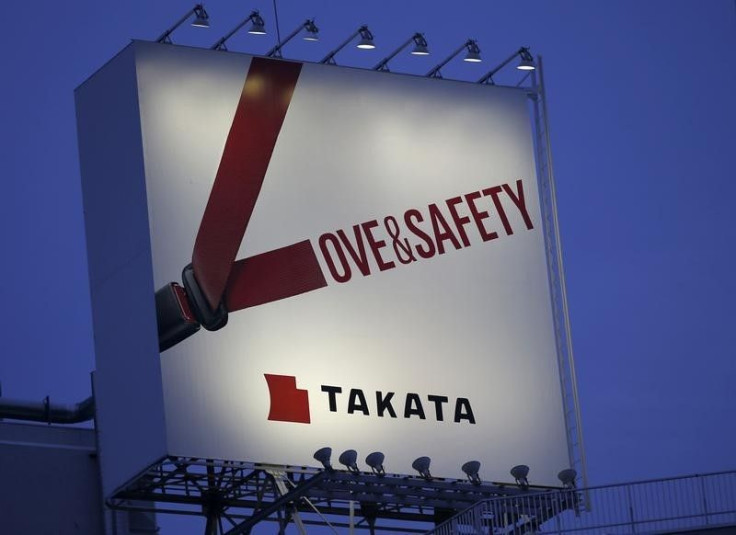 UPDATE: 5 p.m. EST: U.S. Department of Transportation said that Takata's annoucement on Tuesday, "expands the number of vehicles to be recalled for defective Takata inflators to nearly 34 million."
Original story begins here:
Takata Corp. is issuing the largest product recall in U.S. history on Tuesday, providing a tally of millions of cars in the U.S. carrying air bag inflators that could explode and cause injury or death to drivers and front-seat passengers. The Tokyo-based automotive-components maker says 33.8 million air bag inflators contain a potentially dangerous flaw.
The Detroit News first reported the announcement Tuesday, citing an anonymous official in Washington. A Takata spokesperson said Tuesday afternoon the company had no comment yet but was preparing a statement. Prior to Tuesday, about 17 million vehicles in the U.S. had been included in dozens of separate recalls issued by 10 different automakers since 2013.
The new, broader number of affected vehicles makes this the largest product recall in U.S. history, exceeding the 31 million bottles of Tylenol recalled made by Johnson & Johnson in 1982 after a Chicago poison scare. That recall led to reforms on how over-the-counter drugs were packaged.
The expected announcement comes after months of demands by the U.S. National Highway Traffic Safety Administration that the company issue its own product safety recall. Takata has been fined $14,000 a day by NHTSA since Feb. 20 for dumping millions of documents on the agency, forcing it to figure out what if anything in them is useful to its investigation.
"We have worked extensively with NHTSA and our automaker customers over the past year to collect and analyze a multitude of testing data in an effort to support actions that work for all parties and, most importantly, advance driver safety," Shigehisa Takada, chairman and CEO of Takata Corporation, said in a statement. "We are committed to continuing to work closely with NHTSA and our automaker customers to do everything we can to advance the safety of drivers."
Takata's news comes days after Honda, Toyota and Nissan all announced millions of more cars worldwide that contain the faulty air bags, including about 900,000 vehicles in the U.S.
The inflators use ammonium nitrate to rapidly deploy air bags. But the compound has a delicate relationship with temperature and humidity that can alter the force by which it explodes. At least six people have been killed worldwide by the shrapnel from the canister emitted in the explosion.

"This expanded recall marks a victory for consumer protection – but lawmakers and manufacturers still need to enact serious and lasting changes to our nation's recall procedures to prevent crises like this one from occurring again," said Rich Newsome, an attorney representing seven victims allegedly injured by Takata air bags, including Florida resident Corey Burdick, who suffered a head injury from a piece of the air bag inflator.

Also prior to Takata's announcement, more than 33 million cars worldwide had been affected by the Takata air bag flaw, including 19.6 million vehicles from Honda, 8.1 million from Toyota and about 4 million for Nissan. Japanese automakers have been most affected because Takata has been a longtime supplier to them, especially Honda.
© Copyright IBTimes 2023. All rights reserved.
FOLLOW MORE IBT NEWS ON THE BELOW CHANNELS