Air Carriers Squeeze Inches And Pounds Out Of Passenger Seats; What Airlines Like United And Southwest Are Doing To Economy-Class Seat Space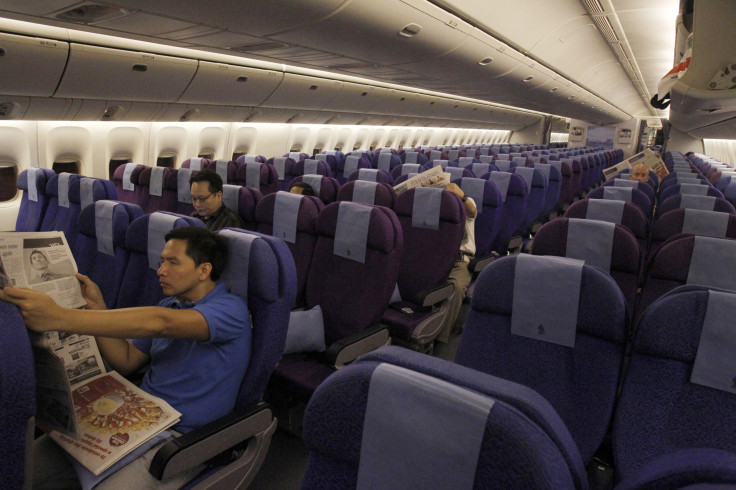 New passenger seats going into aircraft are shaving inches here and there in cabins to accommodate extra seats with lighter, fuel-conserving materials, a move by airlines to widen profit margins at the expense of passenger comfort.
Carriers claim that passengers won't notice, that a lot of the savings comes from lighter materials -- modern passengers seats are pounds lighter than they used to be -- but complaining about air travel is de rigeuer for almost everyone who flies, so it's hard to imagine they won't notice seats designed so that things are cozier, especially below the knees.
But with the airlines locked in wicked competition in a business with razor-thin margins, every inch of space and every pound of weight matters. The industry has come under some fire for charging extra for large passengers who can't fit into seats with armrests down, but the smaller seat space affects all types of people, especially tall people who can find themselves unable to completely lower tray tables. And more people crammed into cabins means longer boarding and deplaning times and more baggage-storage headaches.
AP reports the following changes taking place on commercial aircraft:
United Continental Holdings Inc. (NYSE:UAL) is moving the magazine pocket from below the tray to above it with seats that add space by removing padding. The airline says the move saves 1,200 pounds of weight and $10 million annually in fuel because of the lighter materials in the new seats. United Airlines also opted for nine-seat rows in coach for its Boeing 787 Dreamliners, which were designed with eight-seat rows in mind. The seats are 17.5 inches wide, the average for a long-haul economy-class seat these days and narrower than the ones on United's shorter flights.
Southwest Airlines Co. (NYSE:LUV) is adding skinnier seats to its Boeing 737 short-to-medium-range aircraft that will add an additional six-seat row.
Alaska Air Group Inc. (NYSE:ALK) is adding smaller tray tables to save space. As a kickback to customer convenience, it's adding 110-volt power outlets and USB ports to the seats too.
Delta Air Lines Inc. (NYSE:DAL) has added slimmer economy seating for about a third of its fleet.
© Copyright IBTimes 2022. All rights reserved.
FOLLOW MORE IBT NEWS ON THE BELOW CHANNELS