Air Jordan 11 Retro Concords: Get Them on eBay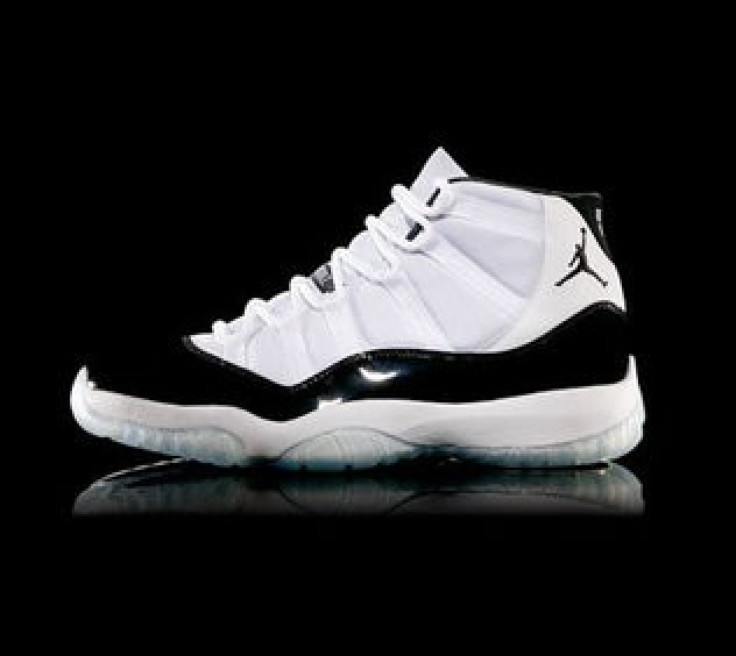 The Air Jordan 11 Retro Concords are quickly becoming the most sought after design in that line, leading to numerous fights and near riots across the nation when it released on Friday.
The Associated Press has reported that scuffles to get the shoes stretched from Washington state to Georgia, a flashback of what occurred 20 years ago when the shoes became a target for thieves. Nike's new Air Jordan basketball shoes is a retro model of the popular model.
The AP reported that police had to pepper spray about 20 customers in suburban Seattle who started fighting at the Westfield Southcenter mall because they wanted to get their hands on the $180 shoes. People started gathering at several stores at the mall since midnight, according to reports.
Authorities said there were no injuries reported but shoppers broke doors and an 18 year old was arrested for assaulting an officer, according to The AP.
But the need to get the famous basketball shoes was a bit more serious in new Jersey where it was reported that a 20-year-old man was stabbed when a brawl started between several people who were waiting at the Jersey City mall to buy the shoes. The man is expected to recover, according to The AP.
There were two arrests made in Northern California at a Fairfield mall after people started shoving each other, according to the report.
The thing is, if you can't get your hands on these shoes in stores you're going to have to look online.
The best place you can look is eBay, but be prepared to spend at least $500.
© Copyright IBTimes 2023. All rights reserved.