Air Travel So Low This Company Is Selling Off Soup Bowls and Slippers
KEY POINTS
Many of the hot-ticket items, like glassware, are sold out already
Passenger capacity down nearly 70% from last year
It's a first-time offering from the British airliner
From trolleys to soup bowls and slippers, British Airways announced Monday it is selling off flight-service items to the public for the first time.
Travel restrictions in place during the COVID-19 pandemic make it difficult for the airline industry to turn a profit. So British Airways is trying something new. For the first time ever, it said, it was opening its warehouses up to the public.
"Although an at-home experience is no match for the real thing, customers and collectors can order bespoke British Airways inflight dining items such as William Edwards plates, soup bowls, cups, saucers and even a butter dish for reasonable prices, allowing them to create an authentic First Class flying experience at home over the festive period," the company stated.
"Those who want to take it a step further can pick up bread baskets, hot towels (which naturally arrive cold), hot towel plates, champagne flutes, coasters and even the Club World casserole dish," the press release added.
International Consolidated Airlines Group, the parent company of British Airways, stated in an earnings report from October that passenger capacity for the first nine months of 2020 was down 64.3% compared with the same period last year. Total revenue for the nine months ending Sept. 3 was down 66% from the same time last year.
Counterpart Air France-KLM in early November said it was in the midst of its "worst crisis in its 101-year history. In its third-quarter earnings report, the company found passenger levels were nearly 70% lower than they were during the same period last year.
The BBC on Monday reported that it's not simply about making money. Changes to seating and cabin service means British Airways is not using common items like blankets the way it used to, leaving its warehouses full of many items.
Rob Burgess, who started the online travel information website headforpoints.com, told the BBC the sale is popular, with many items like champagne glasses already sold out. The big metal boxes in aircraft kitchens are hot-ticket items too as people try to "get their hands on some unusual items."
Want a trolly for waste for $200? Too bad. They're sold out. Same goes for slippers selling for about $13 for a pack of five.
"We know that these special items will fly and we are delighted to be able to offer them in time for Christmas to give people the opportunity to make it memorable during a difficult year." Carolina Martinoli, the brand director for British Airways, said in a statement.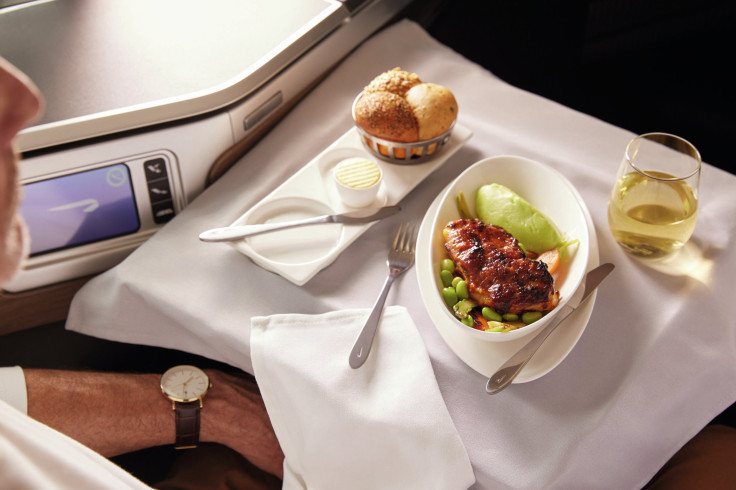 © Copyright IBTimes 2023. All rights reserved.