Airbag Recalls: Honda Says It Could Call Back Over A Million Cars To Check If Airbags Provided By Takata Could Rupture When Deployed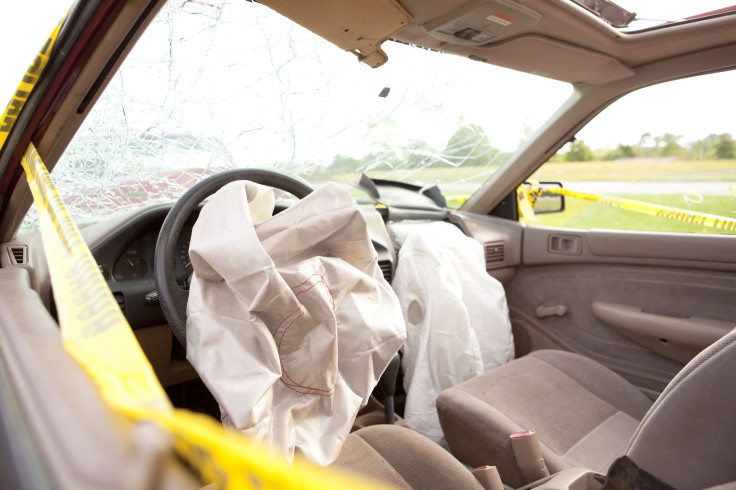 Just days after Toyota announced it was recalling about 2.27 million of its vehicles worldwide to check for defective airbags that could rupture when deployed during accidents, Toyota's main Japanese rival Honda said it could wind up following suit with its own airbag-related recall announcement in the near future affecting more than a million of its cars.
"We are conducting investigations quickly and if we decide that there are vehicles that should be called back, we will swiftly file for a recall," Honda spokeswoman Akemi Ando told Reuters.
Last week, Toyota Motors Corp. (TYO:7203) said it was recalling 1.62 million previously recalled vehicles outside of Japan, including hundreds of thousands of Sequoia full sized SUVs, Lexus SC tourers, Corolla compacts and Tundra pickup trucks in the United States. General Motors Co. (NYSE:GM) said it would call back its Pontiac Vibe compact hatchback to check its airbags for the defect.
The airbags were manufactured by Takata Corporation (TYO:7312), a Tokoyo-based designer and maker of seatbelts, child seats and other car-safety components. It's one of numerous Japanese auto parts manufacturers targeted in recent years by the U.S. Justice Department for conspiring to fix prices. In November, three Takata executives pled guilty to conspiring to fix the price of seat belts in cars sold in the U.S., where authorities have charged 21 companies and 24 individuals.
The investigations into Takata's antitrust activities aren't related to the faulty airbags, though anticompetitive practices could shut out other car-safety-component manufacturers, giving one manufacturer an outsized presences in vehicles from various automakers.
So far, more than 7 million vehicles equipped with Takata-made airbags have been recalled over the past five years, mostly in cars made by Japanese automakers, including Honda Motor Co. Ltd. (TYO:7267), Nissan Motors Co. Ltd. (TYO:7201) and Mazda Motor Corp. (TYO:7261). The U.S. National Highway Traffic Safety Administration said it's investigating the extent of the problem after receiving six reports of faulty airbag deployment that led to three minor injuries.
© Copyright IBTimes 2023. All rights reserved.