Toyota Recall Triggers US Probe Of Takata Airbag Parts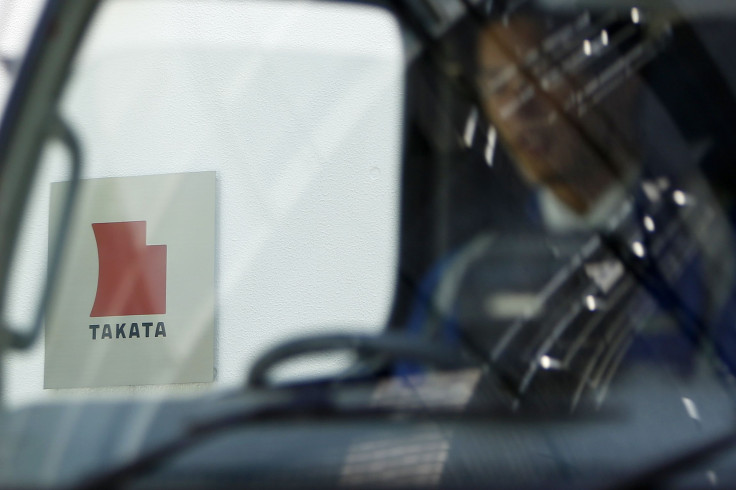 Following Wednesday's Toyota Motor Corp. (TYO:7203) announcement that it is recalling 3.6 million vehicles around the world to repair faulty airbags, U.S. safety regulators want to know if the part that's responsible for the problem made it into any other automaker's supply chain.
The issue highlights the extent to which major players in the auto industry can often rely on a single supplier for the components their brands use. It's related to an ongoing global price-fixing investigation by Japanese auto parts suppliers.
In this case, the U.S. National Highway Traffic Safety Administration (NHTSA) wants to know if Takata Corporation (TYO:7312), a Tokyo-based designer and maker of seatbelts, child seats and other car-safety components, sold the faulty air bags to Toyota's industry rivals.
Toyota's recall includes 766,000 vehicles in the U.S., including the 2003-04 Toyota Tundra, Corolla and Matrix; the 2002-04 Sequoia; and the 2002-04 Lexus SC 430. Overall, some 3.3 million vehicles worldwide from Toyota, Honda, Nissan and Mazda have been recalled in recent years because of the defect.
The NHTSA said in its announcement about the defect investigation after Toyota's recall notice that it has received consumer complaints about Takata-made air bags that ruptured in a 2005 Honda Civic, a 2003 Toyota Corolla and a 2005 Mazda 6. These air bag failures led to three injuries that "appeared to be minor in nature." The NHTSA also said Takata identified two other incidents, one in a 2004 Nissan Sentra and another in a 2006 Dodge Charger.
"Of note, all six incidents occurred in a high absolute humidity climate (Florida and Puerto Rico.)," the NHTSA said. "By way of background, several manufacturers in recent years have conducted safety recalls of vehicles for rupturing airbags."
The focus of the investigation is to decide if other automakers need to issue recalls as well. The agency points out that Honda, Toyota, BMW, Nissan and Mazda have all issued recalls in recent years over air-bag ruptures.
However, Takata "failed to keep adequate quality-control records, making it difficult to identify vehicles with potentially defective air bags," the New York Times reported.
Takata spokesperson Toyohira Hishikawa told the Times on Thursday that his company informed its buyers of the defect, but that it was up to those companies to issue recalls. In 2013, the Japanese company agreed to pay $71.3 million to settle antitrust charges levied by the U.S. Department of Justice over price-fixing agreements. Three high-level executives pleaded guilty to conspiracy and agree to serve time in prison.
Takata is one of many Japanese auto part manufacturers that have been targeted in recent years for colluding to raise prices. Last year Ford Motor Co. (NYSE:F) became the first automaker to sue a Japanese supplier over conspiring to overcharge the automaker for electrical components.
© Copyright IBTimes 2023. All rights reserved.