Airbnb San Francisco And NYC Legal Fights: Compromise In The West As Battle Gets Dirtier In The East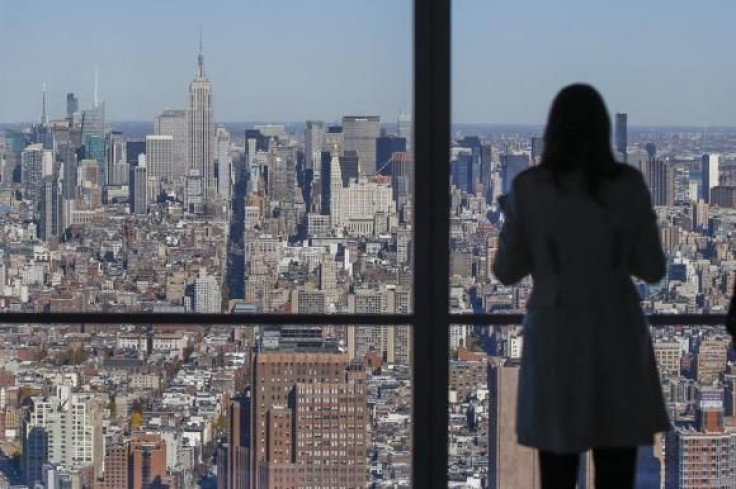 It's probably no coincidence that the two U.S. cities with the highest rents are the same cities in which the debate over Airbnb is most contentious. San Francisco and New York, where the median rental price of a two-bedroom apartment runs north of $3,500, are both key battle-ground locales for the online home-sharing service, which faces fierce opposition from housing groups, tenants associations and the hotel industry.
On a superficial level, the two cities have much in common. They have both seen rampant gentrification, skyrocketing costs of living, and paucity of affordable housing. They also both have well-established hotel lobbying interests, powerful players who would prefer to not have their livelihoods upended by a six-year-old tech startup.
And finally, both cities have stringent regulations that mostly prohibit residential rentals of less than 30 days, which means the criticism from opposition groups in both San Francisco and New York has sounded remarkably similar: Airbnb, critics contend, is profiting from illegal activity -- short-term apartment rentals.
Except it's not the end of the story. While parallel battles have been waging on both coasts for more than a year, they veered off in drastically different directions this week. In San Francisco, Airbnb's home turf, the Board of Supervisors on Tuesday took a major step in meeting the tech company half way. In a seven-to-four vote, they agreed to legalize short-term rentals, provided a litany of conditions are met: People renting out properties must have occupied the space for at least 275 days the prior year; they must also purchase a business license, have $500,000 in liability insurance, and live in a space free from building-code violations.
Board supervisor David Chiu, who spearheaded the legislation, said Tuesday's vote proves that Airbnb and lawmakers "can work together to find a balanced approach to complex housing issues" facing the city, as San Francisco Business Times reported.
Twenty-five hundred miles away, meanwhile, the opposing sides are further away from compromise as ever before. Just a day earlier, an outspoken New York City anti-Airbnb coalition stepped up its efforts to paint the home-sharing service as an insidious force in the city -- one that exacerbates an already critical housing shortage and leaves visitors unprotected by traditional hotel-industry regulations. "ShareBetter," a coalition of elected officials, housing groups and community activists, launched a new Web tool Monday that allows Airbnb users to enter addresses and map registered sex offenders and building-code violations before deciding to book a room.
Reached by phone Wednesday, Austin Shafran, a spokesman for ShareBetter, said the idea was to shine a light on the potential hidden dangers lurking nearby that seductive Airbnb rental. "Airbnb and other illegal hotels keep a lot of consumers in the dark about various public-safety risks," Shafran said.
Nick Papas, a spokesman for Airbnb, dismissed ShareBetter's new Web tool as a scare tactic, saying by email that more than 20 million guests have had a safe stay in an Airbnb. "We're always eager to have a serious conversation about these issues, but this is just another attempt to attack regular New Yorkers who share the home in which they live."
At the very least, the statement represents the unwillingness of either side to budge in Airbnb's New York battle -- a contrast to the compromise made in San Francisco on Tuesday. In his email, Papas further dismissed ShareBetter as a coalition "funded by the hotel industry." Shafran countered that the group is funded by a diverse array of interests, including housing groups, community advocacy organizations, and business and labor groups -- the latter of which includes members of the hotel industry. Elected officials, he said, do not provide funding.
What's more, Airbnb itself has spent a considerable amount of resources on New York-centered advertising and lobbying efforts this year -- in hopes of winning support for its cause. On subways throughout the city, it paints itself as a kind of savior for cash-strapped New Yorkers who rent out their homes to help with living expenses. ShareBetter insists that portrait is inaccurate, and that Airbnb is simply making it easier for property owners to convert residential units into more lucrative short-term rentals, thereby depleting the supply of affordable units.
Whichever side you believe depends on which statistics you believe. In a blog post last month, Airbnb cited a study revealing that 62 percent of Airbnb hosts in New York say renting out their homes "has helped them stay in their homes." It adds that the average Airbnb host shares his or her space only four nights a month.
In contrast, ShareBetter cites research from Connotate, a data extraction company, which found that just 12 percent of hosts actually control 30 percent of all New York City listings. The study further showed that 64 percent of the apartments listed on Airbnb were being offered in violation of state law, which largely prohibits apartment rentals of less than 30 days.
Maybe reality is somewhere in the middle, but that last point is hard to get around, as New York's multiple-unit housing laws for short-term rentals are pretty clear. "When permanent residential apartments in buildings with three units or more are rented out for less than 30 days to transient visitors instead of residents, that's illegal hotel activity," state Senator Liz Krueger, a member of the ShareBetter coalition, said in a May blog post.
Papas didn't respond to a follow-up question about how Airbnb plans to tackle that significant sticking point, but if the company is hoping for a San Francisco-like compromise, the discourse this week isn't encouraging.
Got a news tip? Email me. Follow me on Twitter @christopherzara.
© Copyright IBTimes 2023. All rights reserved.
FOLLOW MORE IBT NEWS ON THE BELOW CHANNELS