Airbus Cancels Deal To Deliver Six A380 Jets To Japan's Skymark Airlines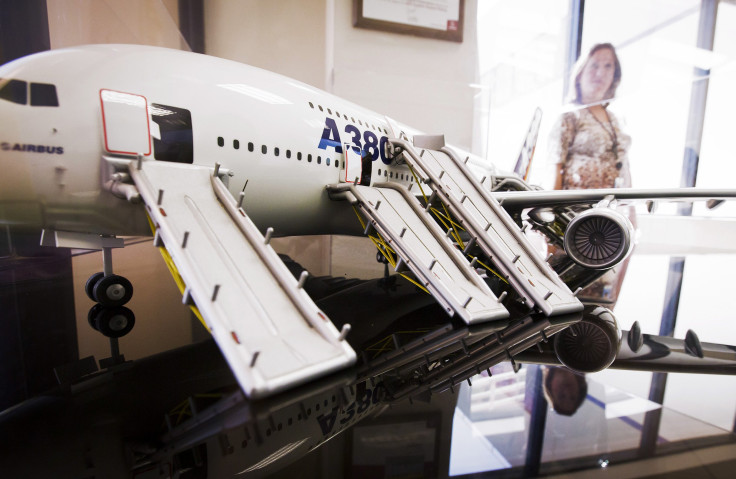 Airbus Group NV (EPA:AIR) on Tuesday called off a deal to deliver six A380 jets to Japanese carrier Skymark Airlines (TYO:9204), in a move that highlights the problems the European company has had in attracting new buyers for its behemoth plane.
Loss-making Skymark was supposed to get the delivery of its first A380 at the end of this year, but the date was pushed back in June because Airbus was reportedly having trouble fitting the jet's interiors. Production delays on the double-decker airplane have resulted in many order cancellations for Airbus, even as the company has built up an order backlog of 700 planes for its newest model, the A350.
"Airbus terminated the contract when Skymark made it clear that it was not going to perform its contractual obligations," an Airbus spokesperson said, according to the Wall Street Journal, while low-cost carrier Skymark reportedly accused Airbus of demanding an "exorbitant" cancellation fee.
Airbus said in a statement: "Airbus has in accordance with its contractual rights, notified Skymark Airlines that the purchase order for the six A380s signed in 2011 has been terminated. Airbus is reserving all its rights and remedies."
The deal for six A380s was struck at a list price of $414 million for each plane and analysts expect Airbus to struggle to find a buyer for the plane that has already been partly customized for Skymark. Analysts also said that the cancellation will pose bigger questions about Skymark's future performance.
"This is going to damage Skymark's financial situation," Senri Sasahara, CEO of Innovative Advisor Corp., a company that advises on mergers and acquisitions, said according to Bloomberg, adding: "It gives the impression they are not confident of expanding flights. Management must be pessimistic about their own future."
Last month, Airbus' order book suffered a big blow when loyal customer, Emirates, cancelled an order for 70 A350s worth $16 billion, Bloomberg reported.
"We cannot accept a demand that would shake management independence," Skymark said in a statement, according to the Journal.
© Copyright IBTimes 2023. All rights reserved.