Al Qaeda Hit List Names: Charlie Hebdo's Stéphane Charbonnier, Salman Rushdie Among Global Targets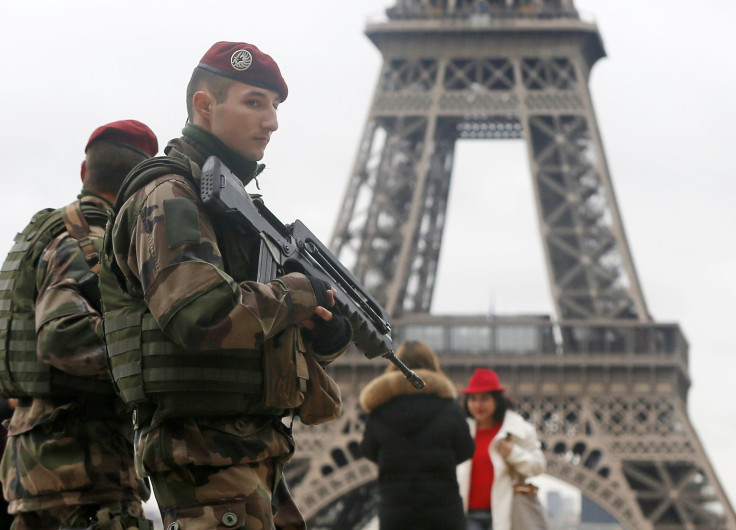 Charlie Hebdo's editor, Stéphane Charbonnier, was on a 2013 al Qaeda hit list along with nine other journalists, writers, scholars and religious figures who have spoken out against radical Islam. Charbonnier was among those murdered in the brutal attack on the Charlie Hebdo offices in Paris on Wednesday by two gunmen suspected to have links to al Qaeda.
The original list, which can be seen here via the Wire, was published in a 2013 edition of Al Qaeda's magazine Inspire. It includes four other cartoonists or editors, including Carsten Juste, Flemming Rose and Kurt Westergaard, editors and cartoonists at the Danish newspaper Jyllands-Posten, which printed similar cartoons criticizing radical Islam and depicting Prophet Muhammad with disrespect in 2005 and 2006. The list recently cropped up on social media with Charbonnier's name crossed out.
Two other cartoonists are included, as well. Molly Norris, an American cartoonist who founded "Everybody Draw Muhammad Day," in 2010 as a way to defy threats against cartoonists who depict the Muslim prophet. Norris was inspired after Comedy Central censored an episode of South Park that depicted Prophet Muhammad. A Fox News report found she is still in hiding because of threats made against her during that time. The other is Lars Vilks, a Swedish cartoonist who drew Muhammad separately from Jyllands-Posten.
Activists and politicians were also included on the list. Geert Wilders, a far right-wing Dutch politician and strong critic of Islam, founded the Party of Freedom and gained international notoriety for saying things like "I don't hate Muslims, I hate Islam," and that "Islam is not a religion, its an ideology, the ideology of a retarded culture" in 2008. Ayaan Hirsi Ali, a Somali-Dutch (now American) activist highly critical of Islam was on the list, as well.
Two highly inflammatory figures also were named: Terry Jones, a Florida preacher who burned Qurans in protest of the Sept. 11, 2001, attacks. He ran for president in 2012 and plans to do so in 2016. His Gainesville church has a membership of around 50 people. Morris Sadek, infamous for his anti-Islam video "Innocence of Muslims" was also singled out. His film sparked protests, violence and condemnation worldwide for its strong anti-Muslim message. The Sept. 11, 2012, attack on the U.S. consulate in Benghazi, Libya, was suspected to be a reaction to the film, although that is disputed. Jones was a strong supporter of Sadek's film.
Lastly, Salman Rushdie, the Indian-British novelist who wrote "The Satanic Verses," a novel involving Muhammad and various controversial aspects of Islam in 1988, was included on the list. Iran's Supreme Leader Ayatollah Ruhollah Khomeini issued a fatwa, or religious decree, calling on Muslims to kill Rushdie shortly after the novel was published. He has been a longtime target of threats and lived in hidibg for years.
© Copyright IBTimes 2022. All rights reserved.
FOLLOW MORE IBT NEWS ON THE BELOW CHANNELS