Al-Shabab 2016: British Soldiers Reach Somalia To Assist UN Peacekeeping Mission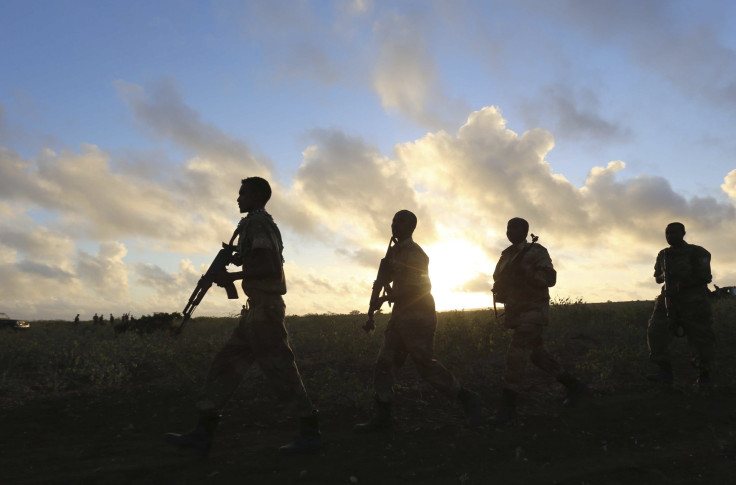 British soldiers have begun arriving in Somalia to help assist a United Nations mission against Islamic extremist groups in the country, the BBC reported Monday. The troops will help support medical, logistical and engineering duties as the Somali government and African Union continue to struggle to defeat the al Qaeda-affiliated al-Shabab militant group.
About 10 soldiers reached Somalia as of Monday, but a total of about 70 soldiers will be sent to the conflict-torn nation. An additional 300 British troops will be deployed to South Sudan, which has been ravaged by political and ethnic violence since winning independence in 2011. More than 2 million people have fled their homes due to conflict.
In Somalia, al-Shabab has waged a violent insurgency against the Somali government for the past decade. The group, which regularly targets African Union patrols, rules over rural areas and has imposed a strict interpretation of Islamic law in places under their control, although they have been driven out of much of the countryside in recent years.
The group is believed to command up to 9,000 fighters. To help defeat the group, African nations launched the African Union Mission in Somalia in 2007, which includes troops from Uganda, Burundi, Kenya, Ethiopia and elsewhere. While the extremist group has lost some ground, they have continued major attacks throughout the country. Earlier this year, a major attack on a Kenyan base killed some 180 soldiers.
The move to send troops follows a pledge by Prime Minister David Cameron last year at the United Nations in New York City to double the number of British troops involved in U.N. peacekeeping missions. Commenting on the arrival of the first team of soldiers to Somalia, Defense Secretary Michael Fallon said, "This deployment is another demonstration of the flexibility and global reach of our armed forces," the BBC reported.
© Copyright IBTimes 2023. All rights reserved.