Alabama Immigration Law Goes Into Effect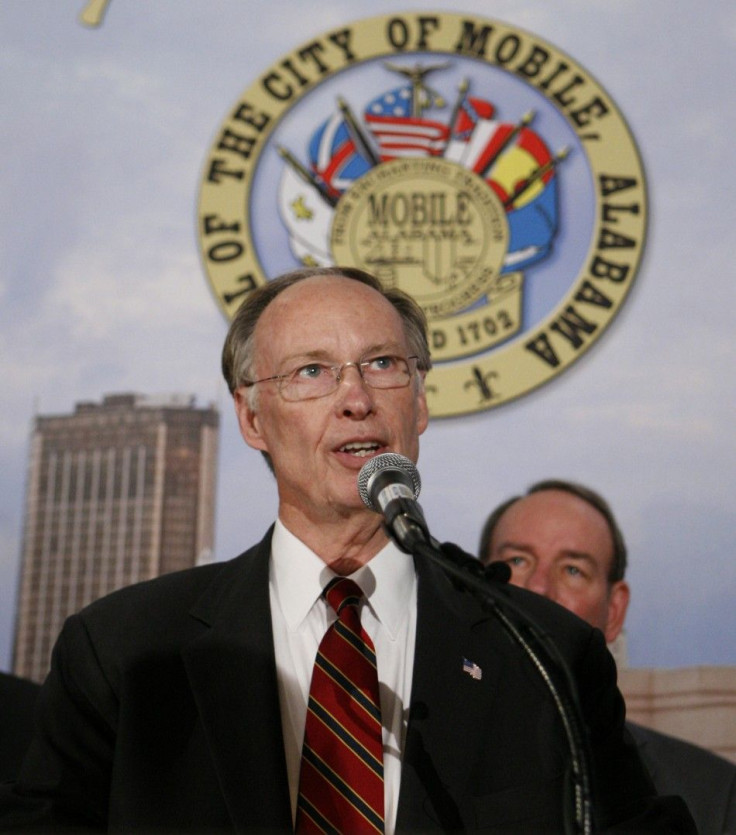 Alabama Governor Robert Bentley signed a severe immigration enforcement law this morning, drawing threats of legal challenges from civil liberties advocates in the latest iteration of a battle that has played out in state capitols and courtrooms across the country.
The law allows police to demand documentation from someone they suspect to be living in the country illegally, a measure similar to a component of an Arizona immigration law that a District Judge blocked last July. It also requires public schools and businesses to determine the status of students and potential employees, respectively.
The Southern Poverty Law Center and the American Civil Liberties Unions have already announced their intentions to file a lawsuit.
It is clearly unconstitutional. It's mean-spirited, racist and we think a court will enjoin it, Southern Poverty Law Center legal director Mary Bauer said.
The challenge carries a familiar ring. Civil rights groups in Georgia have asked for an injunction suspending a similar law there as they await the outcome of a class action suit. The Supreme Court recently voted to uphold a law that penalizes businesses who knowingly employ undocumented immigrants.
© Copyright IBTimes 2023. All rights reserved.
FOLLOW MORE IBT NEWS ON THE BELOW CHANNELS