Alabama Immigration Law: Thousands of Hispanic Children Skip School After Law is Upheld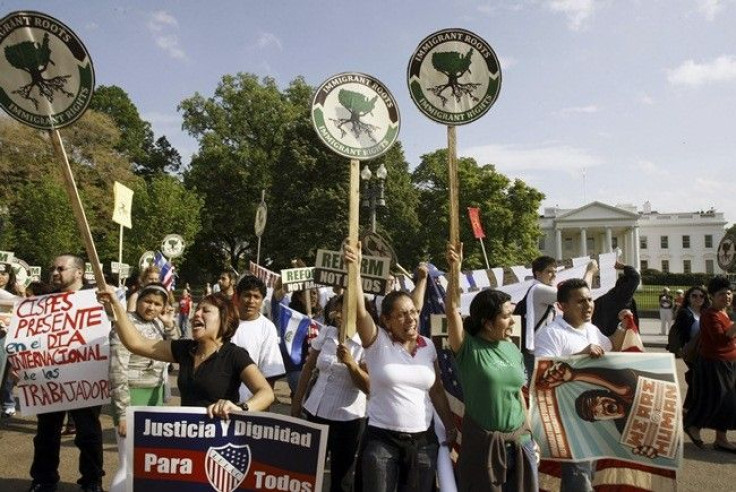 While more than 2,000 Hispanic students in Alabama failed to show up to school on Monday following a federal judge's decision to uphold key parts of the state's tough immigration law, one state legislator said the fact that immigrant families are too afraid to send their children to school is not sad -- to him, it is sad that they are even in this country in the first place.
About 2,285 Hispanic students were missing from Alabama public schools on the first day of the school week, out of the approximately 34,000 who live in the state. The number of missing students is double the usual absentee rate, according to the Alabama Department of Education, meaning that about 7 out of every 100 Hispanic students skipped class.
The number of missing students has been steadily growing since last week. Malissa Valdes, the state Department of Education's public information manager, told Politico that 2,011 Hispanic students did not attend school last Friday, while only 1,172 missed classes on the Wednesday before the ruling was passed.
Student Immigration Status Verification Deemed Legal
U.S. District Judge Sharon Blackburn ruled that Alabama can legally enforce a provision of the immigration law that requires public schools to verify students' immigration status. Law enforcement officers also have the ability to stop or detain individuals in order to determine their citizenship.
The law was heavily supported by Republican lawmakers in the state, many of whom have not expressed a tidbit of sympathy for immigrant families who risk being torn apart by the new policies. While speaking on conservative radio host Laura Ingraham's show this week, U.S. Sen. Jeff Sessions, R-Ala., said he is not concerned about the thousands of children who have missed school as a result of Blackburn's decision.
All I would just say to you is that it's a sad thing that we've allowed a situation to occur for decades that large numbers of people are in the country illegal and it's going to have unpleasant, unfortunate consequences, Sessions said when Ingraham asked him if he thought it was bad that Hispanic children have disappeared from classrooms.
Sessions is not the only state lawmaker who said having less Hispanic children in schools will only be an improvement. In an interview with Politico, U.S. Rep. Mo Brooks, R-Ala., said he does not consider the growing number of absences a problem since it was one of the intended consequences of the immigration law.
We don't have the money in America to keep paying for the education of everybody else's children from around the world, he said. He added that the law is also intended to force illegal immigrants out of their jobs, saying that's exactly what we want.
While some of the absences were caused by families who decided to leave the state after the law was upheld, multiple reports suggest it may have also been a byproduct of confusion. Many state residents may have been under the impression that children without U.S. birth certificates would not be able to register for school, an impression state officials attempted to clear up on Tuesday.
We would like all parents and students to know, regardless of whether the enrolling student has an original or certified copy of their birth certificate, the student will be enrolled and receive full participation in all of the academic, co-curricular and extra-curricular programs that will be offered by the local school system, Alabama Interim Superintendent Larry Craven said in a statement.
State officials also said that because federal law requires that schooling cannot denied because of immigration status, being unable to produce a birth certificate should not impede a student's ability to enroll.
Alabama school districts actually risk losing federal subsidies if absences continue to increase. Wendy Cervantes, the vice president of child rights policy at First Focus, told Think Progress that since federal education funding is based on attendance numbers, Alabama school should lose money every day Hispanic students fail to show up.
© Copyright IBTimes 2023. All rights reserved.