Alaska Says Climate Change is no Threat to Polar Bears, Opposes Protection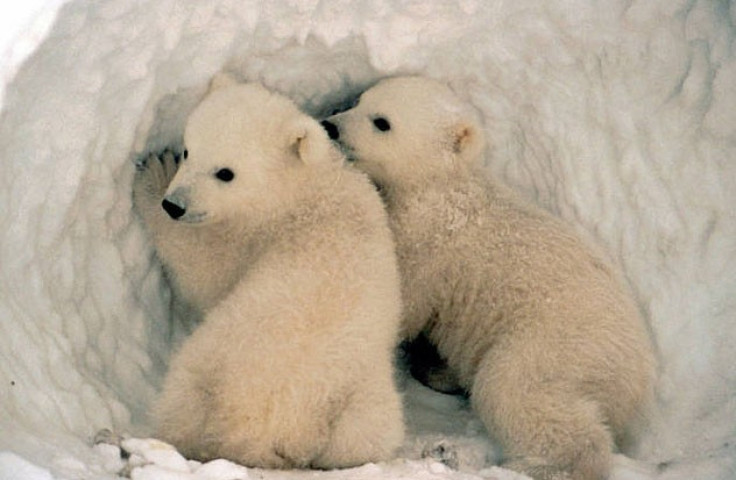 The state of Alaska will appeal a federal judge's ruling that continues to list the polar bear as a threatened species. In a notice filed Friday, the state argued that the bears have successfully survived past climate changes.
The threatened species status of the polar bear was upheld by U.S. District Judge Emmet Sullivan in June, after the state of Alaska sued the federal government in 2008 over the Bush administration's decision to protect polar bears under the Endangered Species Act. The listing was based on the warning by the Department of the Interior that warming of the Arctic climate and the melting of sea ice was threatening the polar bear's habitat.
Gov. Sean Parnell, a Republican, said the world population of polar bears has grown from a low of between 8,000 and 10,000 in the late 1960s to the current count of about 20,000 to 25,000. The Endangered Species Act was not intended for species that are healthy with populations that have more than doubled in the last 40 years, Parnell said.
Organizations that oppose the listing along with the state include the U.S. Chamber of Commerce, the American Petroleum Institute and a hunting group, Safari Club International.
The state and oil companies have argued that the Endangered Species Act protection for polar bears diminishes opportunities for Alaska energy development, Reuters Environmental Online report said.
Warnings about the future of the polar bear have been at odds with population estimates, which have increased over the past 50 years and are relatively stable today. Some estimates of the global population are around 5,000 to 10,000 in the early 1970s; other estimates were 20,000 to 40,000 during the 1980s. Current estimates put the global population at between 20,000 and 25,000.
Many argue that the population trends of polar bears may not be accurate as the estimates from the 1950s and 1960s were based on stories from explorers and hunters rather than on scientific surveys. Some grant that controlling the hunting of polar bears helped the species recover, but they are still under the climate change threat.
Debate over the listing of the polar bear under endangered species legislation has put conservation groups and Canada's indigenous people, Inuit, at opposing positions; the Nunavut government and many northern residents have condemned the U.S. initiative to list the polar bear under the Endangered Species Act. Many Inuit believe the polar bear population is increasing, and restrictions on sport-hunting are likely to lead to a loss of income to their communities.
© Copyright IBTimes 2022. All rights reserved.
FOLLOW MORE IBT NEWS ON THE BELOW CHANNELS