Albinos In Malawi Face 'Systemic Extinction,' UN Albinism Expert Says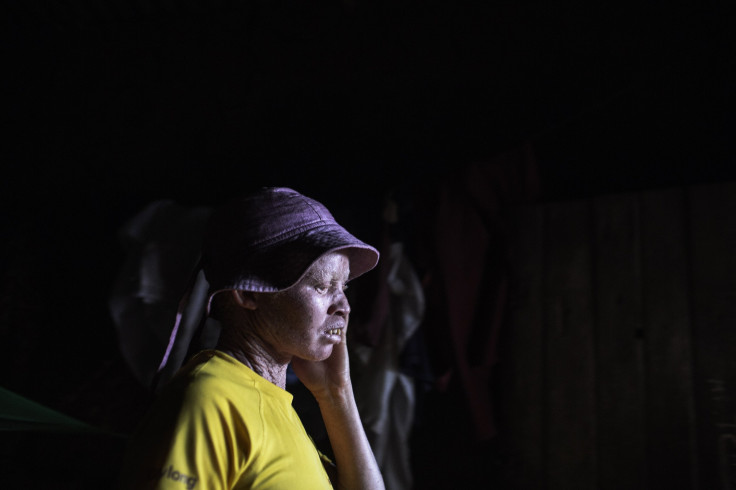 Albinos in Malawi are in danger of "systemic extinction" due to persistent attacks fueled by superstitions, the United Nations' top expert on albinism reportedly said Friday. During an official visit to the southern African nation in her new role, Ikponwosa Ero said Malawian police have recorded at least 65 cases of violence against people with albinism, including brutal killings and dismemberment, since late 2014.
"We talk about protecting wildlife while not even prioritizing efforts in protecting people with albinism," she told Reuters, adding that albinos are "an endangered people group facing a risk of systemic extinction over time if nothing is done."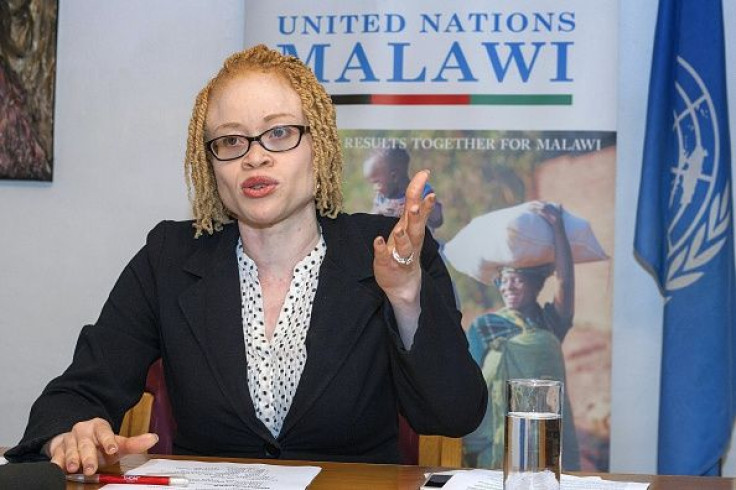 Just around 10,000 people out of Malawi's population of 16.5 million are living with albinism, a congenital disorder in which people lack pigment in their skin, hair and eyes. One in 20,000 people worldwide have albinism. But the condition is more common in sub-Saharan Africa where albino body parts, thought to bring wealth and good luck, are prized in witchcraft and can fetch high prices on the black market. Superstition also fuels the belief that albino children are bad luck.
The situation is particularly precarious in southern Africa. Apart from Malawi, attacks against people with albinism this year have also been reported in Burundi, Mozambique and Zambia, according to Under the Same Sun, a Canadian advocacy charity. Most of the victims were likely children.
Ero, who has albinism and was born in Nigeria, told Reuters the problem has amounted to "an emergency, a crisis disturbing in its proportions" in Malawi.
Malawian police in the central Kasungu district recently launched an intensive campaign against the persecution and killings of people with albinism. Local law enforcement is partnering with community stakeholders to educate residents against the practice of harvesting human body parts, according to Malawian newspaper Nyasa Times.
The initiative followed a scourge of killings by so-called albino hunters, who seek to harvest and sell albino body parts and bones. Most recently, 2-year-old Whitney Chilumpha was abducted from her bed in the early-morning hours of April 3, while her mother slept soundly at their home in Chiziya village, Kasungu district. The toddler's severed body, along with her teeth and clothes, was found in a nearby forest two weeks after she went missing. Chilumpha's father, who was not home at the time of her kidnapping, has reportedly been detained in connection with her murder.
Last month, Malawi's police chief issued a shoot-to-kill order against albino hunters in hopes of curbing the horrific killings, CCTV-Africa reported. But rights group Amnesty International said Chilumpha's murder highlights the failure by Malawi's authorities to protect albinos.
"The murder of this innocent child is part of a deeply disturbing pattern of disappearances and killings of people with albinism in Malawi where body parts are sold for use in witchcraft," Muleya Mwananyanda, Amnesty International's deputy director for Southern Africa, said in a statement earlier this month. "The Malawian authorities have failed to protect the vulnerable group and this latest horrific incident should galvanize them into action. Not only must the perpetrators of this crime be brought to justice, but people with albinism must be offered effective protection. Authorities must put a stop to these barbaric killings."
© Copyright IBTimes 2023. All rights reserved.
FOLLOW MORE IBT NEWS ON THE BELOW CHANNELS