Alex Morgan Relishes Triumphant Return To Football After Giving Birth
KEY POINTS
Alex Morgan suited up for the Spurs for the first time in their match versus Reading
It has only been a few months since Morgan gave birth to her daughter
Morgan chooses to take a slow but meticulous approach in regaining her form
Alex Morgan didn't have to look too far for inspiration when she made her debut for Tottenham Hotspur on Saturday as her baby daughter, Charlie, was in the stands cheering for her.
Returning to active competition after 15 months, the 31-year-old team captain of the United States national soccer team quickly made her presence felt in the game against Reading when she came out as a substitute for Rianna Dean with 21 minutes left in the contest.
Off the bench for the Spurs, Morgan created plenty of chances for her squad to walk away with the victory. However, Reading held on at The Hive for a 1-1 draw.
Though Tottenham failed to come on top of Reading, Morgan cherished the opportunity to wear cleats once again and do what she loves most.
"It just feels good to get back on the field for the first time in more than a year, so I'm happy about that. Obviously, I'm not too happy about the result, but I just had to start to get some minutes and build from there, so I'm pretty happy that this is a good starting point," she said as quoted by The Spurs' official website.
Tottenham may have fallen short in clinching the outcome they envisioned, but for Morgan, it is a moment that she will remember for a lifetime.
"Yes, my daughter was here with her Spurs kit," the striker shared. "It's fun to look up after the match and see her there supporting me!"
Morgan admitted that there are a few cobwebs to brush off before she could finally be in her peak condition. But the San Dimas, California is confident that she will regain her form in no time.
"I felt like there were definitely a lot more sprints than in training," she stated with a good smile.
"I'll get used to it pretty quickly but obviously once I came in it was more of a transition game, less possession-orientated, so I'm looking forward to getting into more of the game to settle in a little bit better because the end of the match was pretty back-and-forth."
While her comeback is a cause for celebration, she conceded that regaining the confidence of her peers entails a lot of hard work, including the aspect of acclimatizing her body to the league's pace while earning the right amount of playing time.
"I think my fitness, it's getting back there. It's just going to take a little bit of time--obviously, with a matter of changing direction, sprints and everything, I've just got to get minutes to get game fit," she explained.
The Spurs are currently struggling in the tournament table as they rank No. 11 with a winless slate of two draws and four losses.
With Morgan slowly getting introduced to the club's system, they're looking to notch their first win in their next outing against Bristol City on Sunday.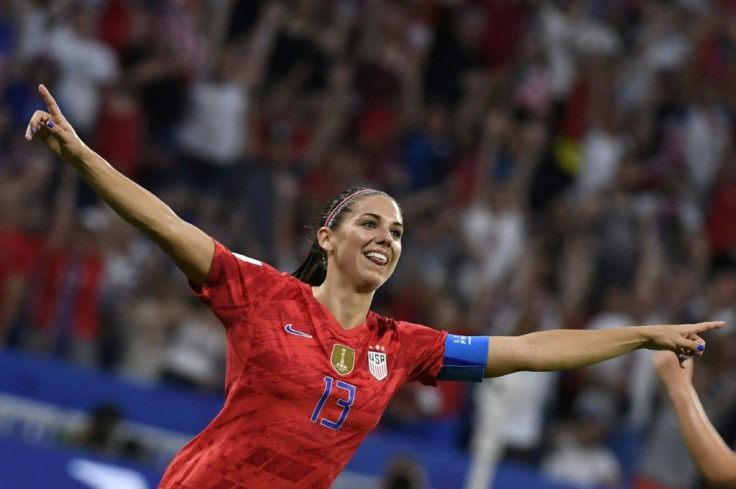 © Copyright IBTimes 2023. All rights reserved.