Alexander McQueen's DNA Is Being Used For Fashion Line Called 'Pure Humans'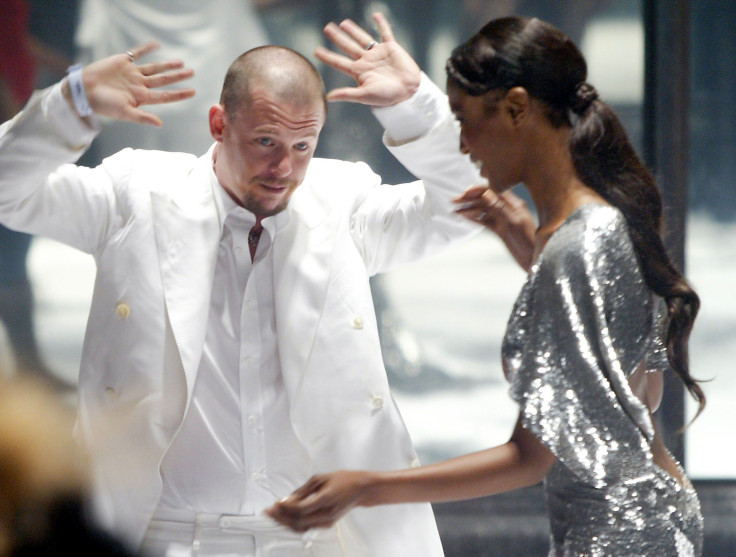 Alexander McQueen may be coming back to the markets, six years after the designer's tragic death. A student from McQueen's alma mater Central Saint Martins has reportedly planned to use the designer's DNA to produce a line of leather accessories, in an attempt to bind together biotechnology and luxury.
Tina Gorjanc, a graduate from the institution's MA Material Futures course, released a fashion line called "Pure Humans," promising to be the "intersection of luxury and biology." The collection pulls the DNA from the labels of McQueen's first collection — named "Jack the Ripper Stalks His Victims"— that contained his hair. The genetic material is extracted and processed with cell culture, eventually turning it into skin tissue that can be treated in the same way as leather.
Speaking to design magazine Dezeen, Gorjanc explained that her aim was not the ownership of the late designer. "The Pure Human project was designed as a critical design project that aims to address shortcomings concerning the protection of biological information and move the debate forward using current legal structures."
"If a student like me was able to patent a material extracted from Alexander McQueen's biological information as there was no legislation to stop me, we can only imagine what big corporations with bigger funding are going to be capable of doing in the future."
Even though the collection is still in the conceptual phase, Gorjanc has been successful in growing a small sample of skin, with the owner of McQueen's first collection agreeing to contribute more hair, the Oyster Magazine reported. Gorjanc showcased speculative designs made of pig skin at the school's end-of-year show, claiming second place for the MullenLowe Nova Awards. The pig skin offcuts were used because of their resemblance to human skin, adding color and silicon to enhance the similarity. A jacket from the collection was tattooed to imitate the design and location of tattoos on McQueen's body.
The proposed project will include leather jackets, backpacks, and purses.
© Copyright IBTimes 2023. All rights reserved.