Lady Gaga Shows Off Auctioned Alexander McQueen Armadillo Shoes On Instagram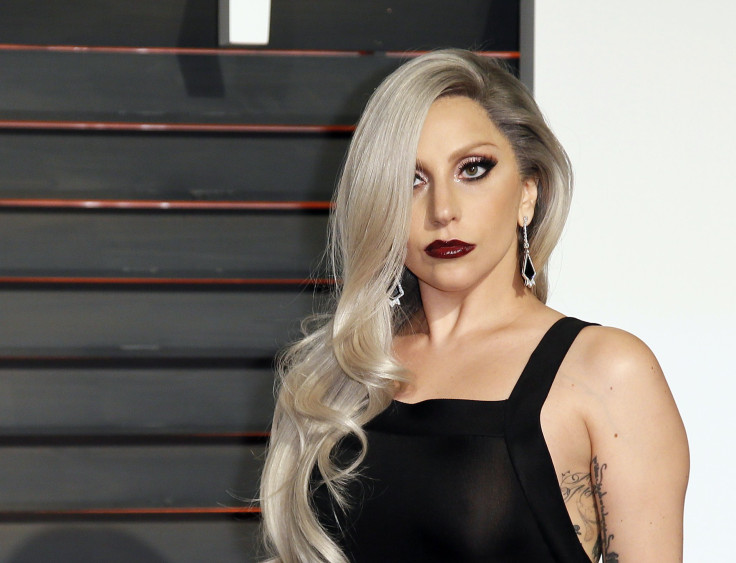 On Sunday, Lady Gaga showcased her Alexander McQueen armadillo boots on Instagram. The "Applause" singer had bought three pairs for £190,000 ($295,000) in a Christie's auction to benefit Unicef.
The pop princess definitely looked delighted with her new footwear, Metro reported. In her Instagram posts, Gaga wore a flesh-colored body suit, as she posed with the three oddly-shaped boots made by the famous designer, the late McQueen. The 29-year-old singer wrote, "When a gift comes to you from Heaven… photo by Taylor Kinney best fiancée ever."
The multi-awarded musician also shared another snapshot that showed her wearing the armadillo boots and holding on to two more pairs, as she posed on a terrace overlooking skyscrapers. "Long Live McQueen. Look monsters, we got a sign of love from the beyond. Photo by the babes," Gaga wrote.
This is not the first time that Gaga wore the iconic armadillo boots. She previously used them in her music video "Bad Romance." According to MTV , only 21 of the McQueen trademark boots were made for the 2010 Plato's Atlantic show, making them a rare fashion find. Three pairs were auctioned at the Christie's handbag and accessories event, which Gaga had won for £190,000 ($295,000) . Proceeds from the auction were handed to Unicef to benefit relief efforts for Nepal.
The "You And I" singer also wrote a tribute for the British fashion designer, who tragically died in 2010. In a letter revealed in V Magazine Gaga said: "There is no diamond, no award, nothing I ever wanted more than a memory of my brief friendship with McQueen. I am sad every day that I enter my closet, knowing he is not here anymore to dazzle the world with his beautiful, dark, limitless, brave mind." According to the singer and songwriter, the armadillo shoes "are the only tangible piece I have left of our work together."
Aside from charity work, the award-winning singer is also known for her endeavors in social activism and empowerment. Lady Gaga also established the Born This Way Foundation in 2012.
© Copyright IBTimes 2023. All rights reserved.