Alibaba Buys 50% Stake In China's Guangzhou Evergrande Soccer Club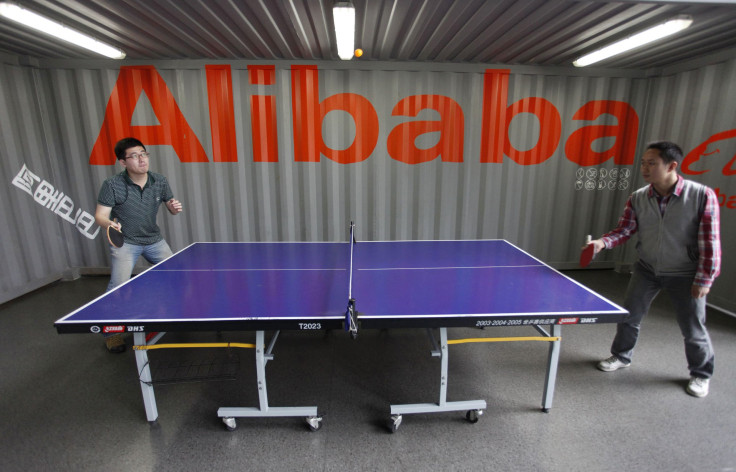 Chinese e-commerce giant Alibaba Group Holding Limited, which is preparing for what could be the biggest initial public offering, or IPO, of the world's technology industry, announced Thursday that it would buy a 50 percent stake in Guangzhou Evergrande, a Chinese soccer club, for 1.2 billion yuan ($192 million).
The move comes at a time when Alibaba and its partners are exploring ways to expand beyond the company's main e-commerce business while investing in other segments with the promise of growth such as finance and entertainment, Reuters reported, adding that the company also recently set up a film company in Hong Kong. Alibaba, which filed its IPO documents in the U.S. in May, is bracing for a record $152 billion valuation, and is aiming for an Aug. 8 listing debut on a U.S. stock exchange, according to reports.
"We're not investing in football, we're investing in entertainment," Jack Ma, Alibaba's chairman, was quoted by Reuters as saying. "Alibaba's future strategies are health and entertainment."
Guangzhou Evergrande, owned by property developer Evergrande Real Estate Group, will offer new shares and invite 20 more investors to acquire a 2 percent stake each, reducing both Alibaba's and its owner's shareholdings to 30 percent each, according to Reuters.
Guangzhou Evergrande, one of China's most successful soccer clubs, won the Asian Champions League in 2013 under the leadership of Marcello Lippi, the former coach of Italy's national soccer team. Meanwhile, Evergrande Real Estate reported advertising revenues of $58.1 million in 2013, up 23 percent from the previous year, from its soccer and volleyball clubs, according to Reuters.
In addition to the latest investment in Guangzhou Evergrande, Alibaba has also recently targeted media and entertainment companies. In April, Alibaba agreed to buy a 16.5 percent stake in Youku Tudou Inc. (NYSE:YOKU), a Beijing-based online video company. In January, Alibaba and its private equity partner Yunfeng Capital paid $170 million for a stake in CITIC 21CN Co., a pharmaceutical data firm.
"I think not understanding soccer doesn't matter. I also didn't understand retail, e-commerce or the Internet, but that didn't stop me from doing it anyway," Ma told the Wall Street Journal.
© Copyright IBTimes 2023. All rights reserved.