Alibaba IPO: How Alibaba's Yuebao Fund Triggers Shadow Banking Concern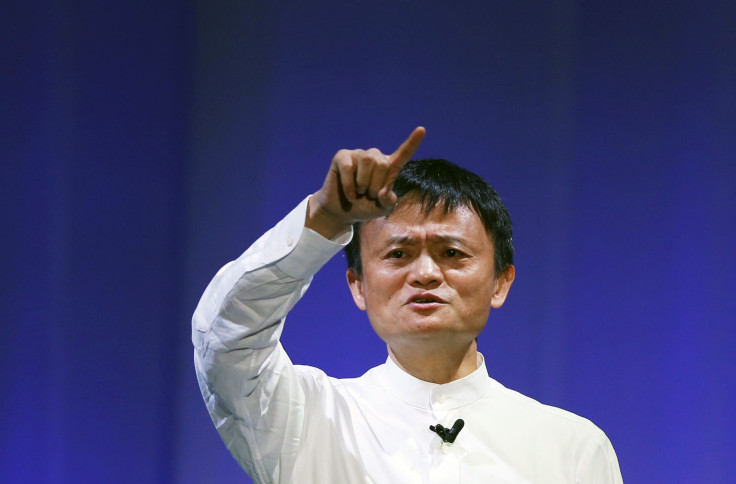 In the years since Alibaba emerged as one of China's marquee tech companies, Westerners have most often likened it to Amazon or eBay. But while the Hangzhou-based company, which goes public in the U.S. on Thursday, controls more than 80 percent of China's e-commerce market, its fledgling financial arm -- known as Yuebao, or "save what's left," -- has emerged as perhaps its most intriguing, and risky, unit. It has, in fact, become one of the world's biggest money-market funds, attracting the attention of the Chinese government, which has proposed limiting the money that flows into it.
When people place orders on Taobao, the customer-to-customer marketplace that forms the centerpiece of Alibaba's empire, they rarely use credit card or money orders for payment. Instead, more than three-quarters of users rely on Alipay, an Alibaba creation that places payments in an escrow account. The money is disbursed once customers receive their order. In a country where many would-be entrepreneurs lack access to a credit card -- or even a bank account -- Alipay has been a huge success: In February, Alibaba announced that its customers had engaged in 12.5 billion transactions in 2013 totaling $148.3 billion in value.
In June 2013, vowing to "disrupt" China's state-run banking sector, Alibaba CEO Jack Ma created a money-managing account that allowed Alipay users to invest their earnings into an interest-bearing account, Yuebao. For Taobao entrepreneurs, the offer was enticing: Unlike a traditional bank, Yuebao requires no minimum deposit, eliminates all transaction fees, is mobile-friendly and, most importantly, provides depositors with a better return than the 3 percent average that state banks provide.
By the middle of this year, Yuebao had become the fourth-largest money-market account in the world, controlling some $90 billion in assets. Because of its size, traditional banks are beginning to view Yuebao as a threat: One banker told Yahoo that Yuebao alone could slash as much as 8 percent off of traditional bank profits over the next three years.
China's government has begun to notice, too. As Alibaba filed for its IPO in May, the company announced that Beijing is considering draft legislation to impose monthly limits on what Taobao users could spend per transaction and in a month: 5,000 RMB ($804) and 10,000 RMB, respectively. Although the government has shown no indication that it wants to limit Alibaba -- a company with ties to members of China's political elite, as a New York Times investigation revealed -- the proposed rule is part of a broader attempt to cut down on the country's shadow banking system, which may be a risk to China's overall economic health.
"Yuebao banking is done outside of regulations: There are no capital requirements or deposit insurance so if something happens, there could be severe social consequences," said Wei Jiang, head of Columbia University's Jerome A. Chazen Institute of International Business.
But despite the risks inherent in a large unregulated fund, the Chinese government has so far refused to apply the brakes. It may limit Yuebao, but it won't kill it. Zhou Xiaochuan, head of the People's Bank of China, the country's central bank, told reporters recently that "financial policy supports the application of technology, so it needs to follow the footsteps of time and technology" and that "we definitely won't ban financial products like Yuebao."
Wei Jiang says Zhou's support for Yuebao is consistent with the Chinese government's overall treatment of Alibaba.
"The relationship between the government and Alibaba is no more distant than the relationship between the government and state-owned enterprises," she said.
Citing the IPO, an Alibaba spokesman declined to comment.
© Copyright IBTimes 2022. All rights reserved.
FOLLOW MORE IBT NEWS ON THE BELOW CHANNELS