Alibaba IPO: VIEs, The Quirky Little Structure Helping In The IPO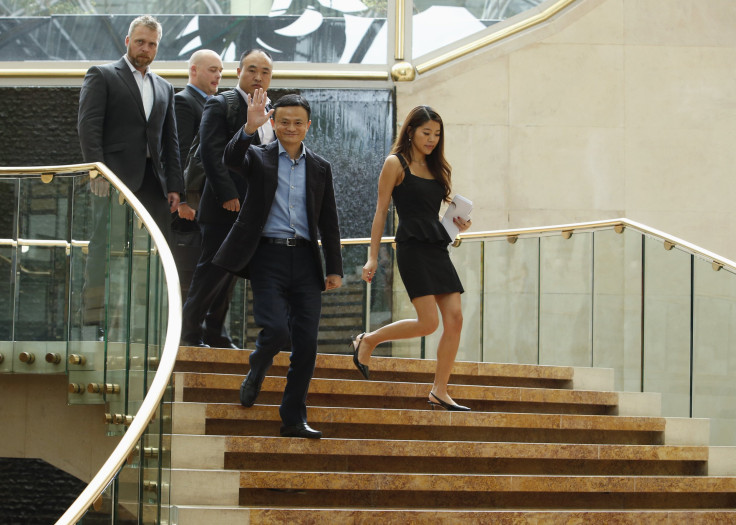 When Alibaba shares trade on the New York Stock Exchange later this week, in an IPO expected to be the biggest in American history, investors will finally be able to own a part of a company that controls 80 percent of China's large, and growing, e-commerce market.
But there's only one problem: The investors won't actually "own" Alibaba shares at all. At least not in the traditional sense. That's because Alibaba, like 95 of the 200 Chinese companies listed on the New York Stock Exchange and Nasdaq, employ "variable interest entities" (VIEs), an organizational structure that allows Chinese companies in sensitive fields to attract foreign investment -- all while ensuring total Chinese ownership.
In a conventional IPO, investors purchase ownership rights to a corporate share regardless of nationality. But under Chinese law, companies operating in particular industries -- like Internet technology -- must be wholly Chinese-owned. So in order to make the IPO work, foreign investors will instead buy shares in a separate, Cayman Islands-listed company that is contractually tied to Alibaba. The VIE -- in this case Alibaba's Chinese company -- has a license to conduct business in China and provides fees and royalties to the offshore company.
VIEs provide investors with a clever workaround: They allow foreigners to obtain a piece of China's IT firms while obeying the Communist Party's regulations.
Everyone wins, right? Not quite. While VIEs have existed for 14 years, serving well-known Chinese companies like Baidu and JD.com, the Chinese government has never endorsed nor condemned the structures, which means there are no laws that underpin the contracts used by the VIE. Meanwhile, some -- including the U.S. Securities and Exchange Commission -- have pointed out that there's no guarantee the China-based VIEs will act in the best interests of the offshore company foreigners have invested in.
In the run-up to Alibaba's IPO, will the unconventional VIE structure deter would-be investors? According to Wei Jiang, the head of the Jerome A. Chazen Institute of International Business at Columbia University, the company has always presented itself to would-be investors with candor.
"I don't think individual investors would feel like they're being misled -- and most don't really care how much direct control they have over the asset," she said.
If the VIEs were enough to make investors skittish in the days leading up to the event, they haven't shown it: Strong investor demand may prompt the IPO's underwriters to close order books early and raise the offering price above the top price of $66.
© Copyright IBTimes 2023. All rights reserved.