All-Star Game Highlights Heavy Latino Presence in Baseball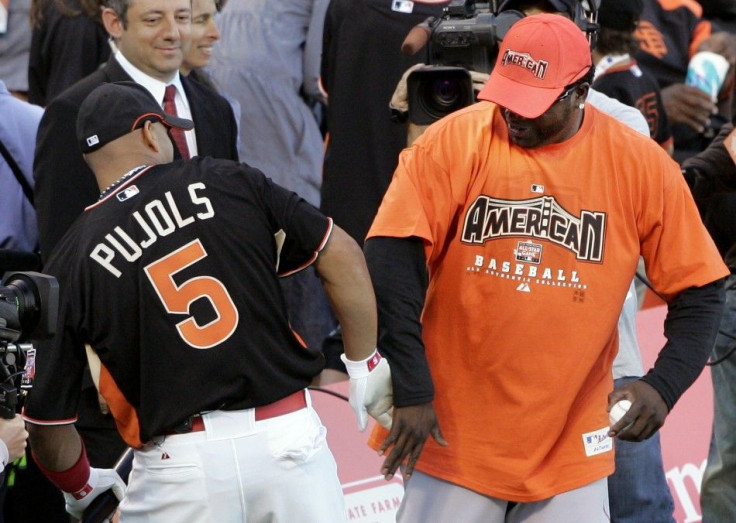 The Major League All-Star Game played Tuesday night in Phoenix, Arizona will have a heavily Latin beat -- in a state that has a large Hispanic population, but which passed a tough and controversial immigration law aimed specifically at that particular ethnic group.
Indeed, last summer there were nationwide calls for a boycott of the game in order to protest the law (Senate Bill 1070). That movement appears to have died down as the law has become tied up in the courts.
Hispanics form a significant and ever-increasing portion of big league baseball players.
According to data from Major League Baseball, Latinos now account for about 28 percent of all players in the league – up from just 13 percent in 1990, though down from a peak of just under 30 percent in 2006.
The tiny nation of Dominican Republic – which has only 10-million people -- supplies an astounding 10 percent of big league rosters.
Over that period, the proportion of white players in the league has steadily decreased from 70 percent to just over 60 percent.
Black (African-American) players – who once dominated the league with such illustrious names as Willie Mays, Hank Aaron and Bob Gibson – are seeing their numbers sharply decline in the national pastime.
Since 1990, the percentage of black players (excluding black Hispanics) has been cut roughly in half over the past two decades to just under 10 percent.
These numbers appear to be somewhat in tandem with trends in the overall US population -- according to the Census Bureau, the Hispanic population has jumped from 35.3 million in 2000 to 50.5 million in 2010, representing 16 percent of the overall population.
The ebullient manager of the Chicago White Sox, Ozzie Guillen (a native of Venezuela) quipped last year: American people are going to need a visa to play this game because we're going to take over.
The percentage of Latino players in the minor leagues are even higher.
However, Dr. Richard Lapchick, Director of The Institute for Diversity and Ethics in Sport, believes the Hispanic in Major League Baseball might have peaked already.
"It's possible [that Hispanic numbers will rise], but I would anticipate that if it does increase, it would be in small increments," he told media, citing that the growing anti-immigration movement may put a dent in Latino numbers on the diamond.
Still, Latinos dominate baseball now.
Consider the 2011 All-Star game rosters. Of the 35 players listed on the National league roster, six are Hispanics (US pr foreign-born), including New York Mets outfielder Carlos Beltran.
The American League is even more Latino.
Of the 35 players listed on the AL roster, an astounding 15 are Hispanics (US or foreign-born), including Jose Bautista of the Toronto Blue Jays.
Even more impressive, Hispanics will account for seven of the nine AL starters (excluding the pitcher).
© Copyright IBTimes 2023. All rights reserved.