All Wounded Pedestrians Were Injured By Police Bullets, NY Police Commissioner Said; Does The NYPD Need Better Weapons Training?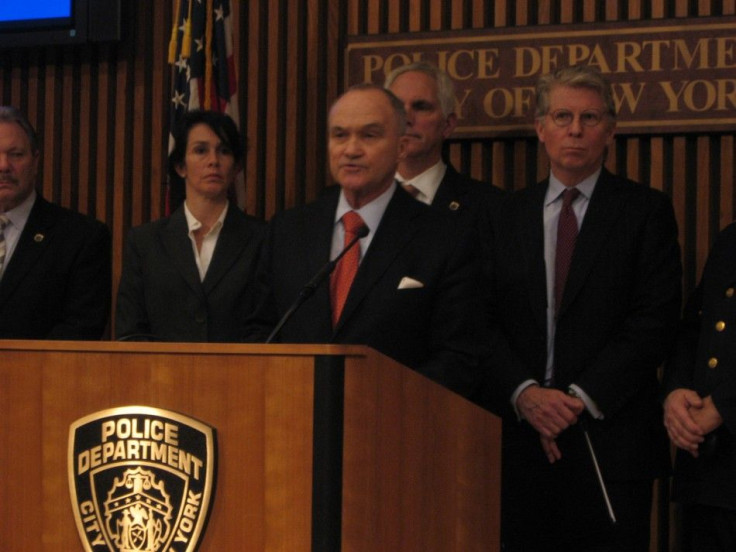 New York Police Commissioner Raymond Kelly confirmed that police officers were responsible for all nine innocent bystander injuries that took place outside the Empire State Building on Friday morning. Two officers responded to gunman Jeffrey Johnson's murder of a former coworker by firing 16 shots at him on a sidewalk in midtown Manhattan. One police officer shot nine rounds and the other shot seven, according to CNN.
At an event Saturday morning in Harlem, Kelly told reporters that three victims were struck by gunshots and the other six were hit by fragments. At least three remain hospitalized and in stable condition.
In 2008, the New York Times reported that a then-recent study found that NYPD police officers need more weapons training than they are given, information that seems especially relevant in light of recent events. Researchers found that when one gun rapidly starts shooting bullets, it causes a type of domino-effect and other police officers often follow suit. The study, which was done by the Rand corporation, recommended that police be trained with weapons while being able to hear simulated gunshot noises.
The Associated Press reported that a video surfaced depicting Johnson calmly walking out from behind a car and shooting Steven Ercolino in the head. After shooting Ercolino, Johnson is said to have walked down the street in a manner that didn't alert any other pedestrians to the act that had just taken place. When confronted by the police officers, he raised his handgun and was met with a barrage of bullets.
Bystanders watching the incident unfold can be seen sprinting from the scene. The only one who didn't seem to notice -- or be bothered -- was a small child.
Kelly's report that pedestrians were struck by police bullets follows the controversy surrounding the New York Times' graphic photo of a man, presumably Johnson, lying on his back in the middle of the sidewalk surrounded by police. The Times was criticized on Twitter as well as by The Huffington Post for publishing the photo.
Ercolino had previously filed a complaint after reporting that Johnson told Ercolino in 2011 he was going to kill him. The murder Friday stemmed from a workplace dispute at Hazan Import Corp., a company Johnson was fired from in 2011. Each of the men claimed to be harassed by the other.
© Copyright IBTimes 2023. All rights reserved.