Allen Iverson's Wages Garnished to Pay Jewelry Debts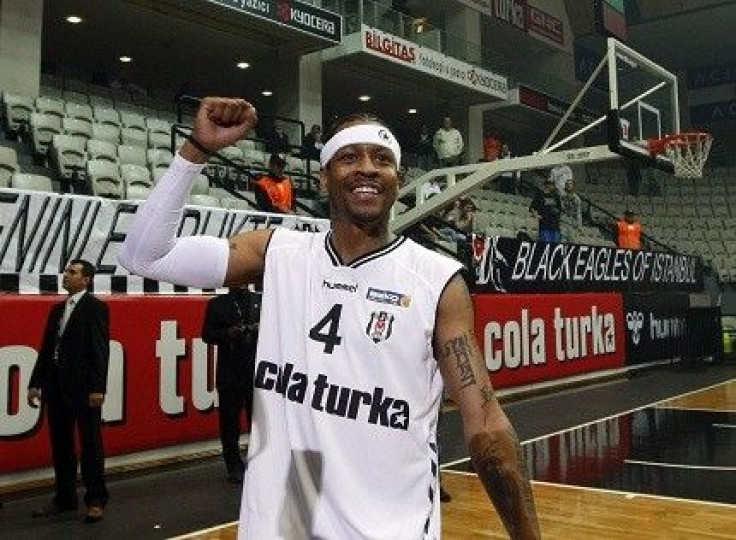 Allen Iverson was once among the best players in the NBA, and a former MVP who helped carried the Philadelphia 76ers on his back for the better part of a decade.
Now, as happens with many former athletes, he has fallen on hard times.
On Tuesday, a judge in Georgia gave Iverson's jeweler, Aydin & Company direct access to the former star's bank account in order to recoup an $859,896.46 judgement.
The former NBA star had multiple opportunities to handle the situation prior to yesterday judgement.
According to court records, Iverson was sued in 2010 by Aydin & Company for failing to pay $375,000 that he allegedly owed them. Iverson never even responded to the lawsuit, so a default judgement was rendered in favor of the jewelry store. The total skyrocketed at that point when the $375,000 bill was combined with interest, attorney and court fees.
Iverson ignored the judgement as well, never responding to requests for payment. So the judge issued the ruling yesterday to allow the store to collect directly from his bank account.
Apparently, Iverson disregards bills in much the same way he did practice.
Iverson was a force in his 14-year NBA career, winning the Most Valuable Player award in 2001, making 11 All-Star appearances, and averaging 26.7 points per game for his career. He has not appeared in an NBA game since the 2009-2010 season when he split time with Memphis and Philadelphia.
In 2010 he signed a two-year deal with Turkish team Besiktas Cola Turka and is currently on their roster.
© Copyright IBTimes 2023. All rights reserved.