Alphabet's Project Wing Drones To Deliver Chipotle Burritos In Virginia Tech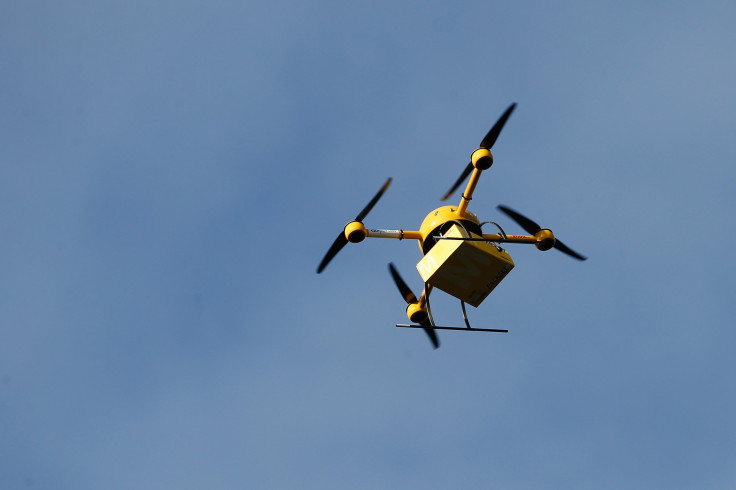 Alphabet, Google's parent company, is joining hands with fast food chain Chipotle to deliver food using drones, Bloomberg reported. The hybrid aircraft can both fly and hover in place.
The experimental delivery by Alphabet's Project Wing will be available only for select employees and students at Virginia Tech. The trials are due to start this month and will last a couple of weeks. Deliveries will be made from a Chipotle delivery truck and the drones will lower the food using a winch while hovering overhead.
"Virginia Tech has long been a champion of aviation safety, innovation, and entrepreneurship," Project Wing lead Dave Vos said in a statement, without naming Chipotle. "Our collaboration will generate new data on the operation of a delivery system and aircraft and will help gather insights about how people might use an aerial delivery system in their daily lives."
This round of testing will also check on the food's packaging to make sure the food is well-protected and that it stays warm. Project Wing is already working on a more sophisticated version of the drone that will not be used in this round of testing, Vos added.
"Last year while discussing the entrepreneurial spirit at Virginia Tech, I jokingly speculated we might one day have quadcopters delivering ramen noodles around campus — apparently I wasn't off by much," Virginia Tech President Tim Sands said in the statement.
"This is what happens when great partners work together in a collaborative, innovative environment. We are continuously seeking new opportunities to support Virginia's economy and prepare our students for the future," he added.
Alphabet's drone food delivery test is the first of its kind to get approval from the U.S. Federal Aviation Administration, which until recently had imposed severe restrictions on the testing of delivery drones. Alphabet initially conducted trials for Project Wing in Australia.
© Copyright IBTimes 2023. All rights reserved.