Alzheimer's Research Receives $45 Million Federal Funding Amid Sequester Cuts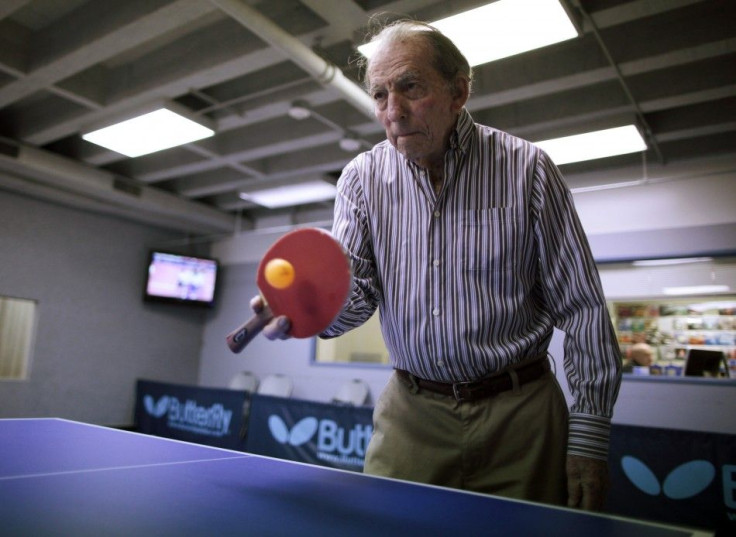 The U.S. government, on Wednesday, approved a grant worth $45 million for research on preventing and treating Alzheimer's disease, at a time when federal budget cuts require the National Institutes of Health, or NIH, to cut 5 percent, or $1.55 billion, of its budget for the current fiscal year, throttling funding in every area of medical research.
The grant, which is primarily meant to fund studies on preventing Alzheimer's rather than its treatment, suggests that the disease affecting millions of Americans is gaining traction within the NIH, even as budget cuts, widely known as a sequester, have severely constrained President Barack Obama's ability to make good on his promise to provide $100 million in additional funding for Alzheimer's research in 2013.
"Obviously, this is high-risk research, but goodness, the stakes are so high that we felt we had to go forward even in the face of the most difficult budget environment that anyone can remember in the N.I.H.," Francis S. Collins, director of the NIH, told the New York Times.
A major portion of the grant, or $33.2 million, will fund the trial of an anti-amyloid drug designed for healthy older adults who are at increased risk of developing late-onset Alzheimer's because they have a genetic predisposition for the disease.
The Office of the NIH Director will provide $40 million with additional funds coming from the National Institute on Aging, or NIA, which is the lead institute within the NIH for Alzheimer's research. About 5 million Americans are estimated to be facing the challenge of Alzheimer's, NIA said in a statement, and these numbers are projected to jump in coming years, making the disease a priority.
"We know that Alzheimer's-related brain changes take place years, even decades, before symptoms appear. That really may be the optimal window for drugs that delay progression or prevent the disease altogether," NIA Director Richard Hodes said, in a statement. "The clinical trials getting under way with these funds will test treatments in symptom-free volunteers at risk for the disease, or those in the very earliest stages—where we hope we can make the biggest difference."
Sequester cuts have forced NIH to slash grants in 2013 for roughly 700 research projects, and the resultant delay in medical progress is estimated to impact the prevention of debilitating conditions such as Alzheimer's, while also affecting the development of better cancer drugs and a universal flu vaccine.
However, Collins noted last Thursday that the adverse impact of automatic spending cuts on clinical research in 2013 was slightly less than expected, with the NIH funding 50 more proposals than the number projected, Science magazine reported.
But, Collins warned that more cuts could follow in 2014 when the fiscal year begins on Oct.1, according to Science magazine, as lawmakers are likely to pass a measure continuing the current level of spending cuts and other reductions, which could mean an additional $600 million hit to the NIH budget and the loss of hundreds of grants.
© Copyright IBTimes 2023. All rights reserved.
FOLLOW MORE IBT NEWS ON THE BELOW CHANNELS