Amare Stoudemire Done for Knicks Playoff Series with Heat after Meeting with Hand Specialist, According to Report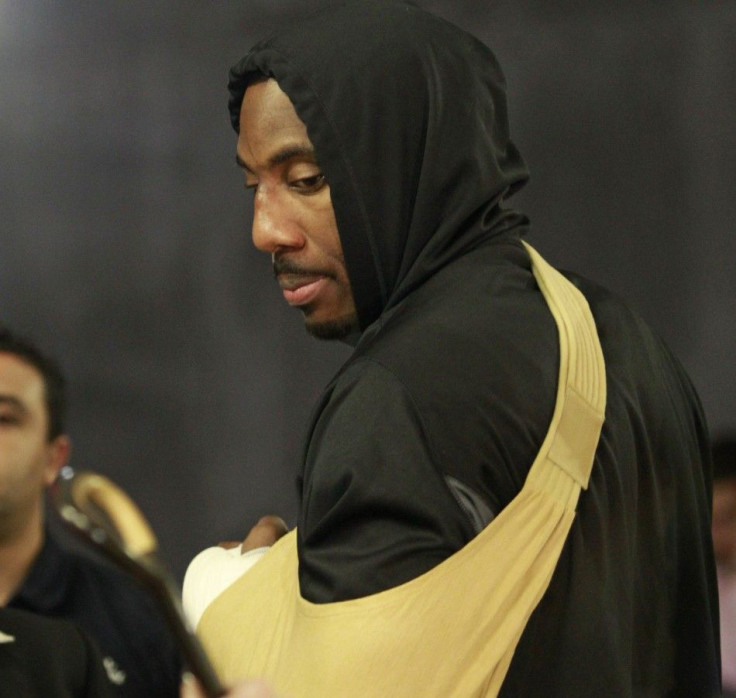 If the Knicks want to make a comeback and beat the Heat in the first round of the NBA Playoffs, it appears they'll have to do it without Amare Stoudemire.
According to Howard Beck of the New York Times, a person with information says Stoudemire is done for the series with lacerations in his hand. The forward suffered the injury after Game 2 on Monday night. He punched a glass panel that surrounded a fire extinguisher in the hallway outside of the Knicks locker room.
Stoudemire visited a hand specialist today. The good news is that he suffered no serious damage, and didn't tear any ligaments in his hand.
Stoudemire is the second Knick to go down this series. Rookie guard Iman Shumpert suffered a torn ACL in Game 1. His injury is much more serious. He won't be able to play for 6-8 months, and could possibly miss the beginning of next season.
There's a chance Jeremy Lin will return in Game 4 from his knee injury, but he likely won't be ready for another week or two.
It's unknown whether or not the forward would be able to play if the Knicks move on to the second round. New York is down 2-0 in their series with the Heat. Game 3 will take place on Thursday night at Madison Square Garden.
© Copyright IBTimes 2023. All rights reserved.