Amazon Discount Deal: MicroSD Cards Now Available With Up To 65% Off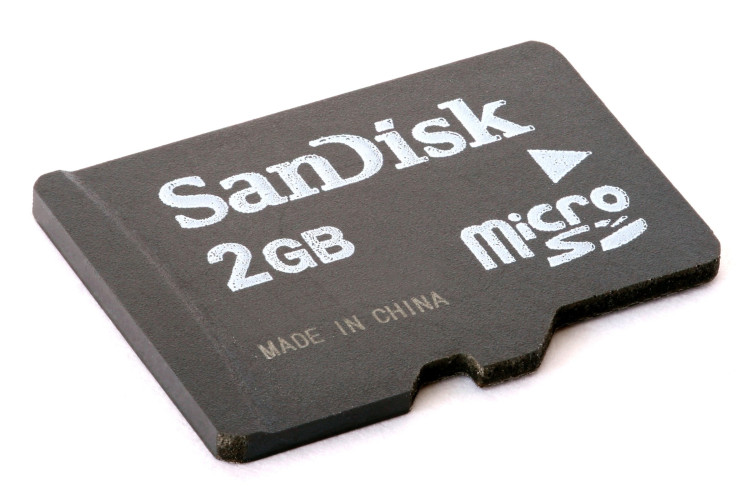 With the holiday season nearing close, Amazon is now offering microSD cards with different storage limits at a significantly reduced price range. Readers, who are using devices with expandable storage option can utilize this limited time deal and avail free shipping service.
Amazon has listed the SanDisk microSD cards ranging from 16 GB, 32 GB, 64 GB, 128 GB and 200 GB on discount. As of today, the price has been cut to just $9.75, $13.34, $24.87, $59.99 and $199.99 for the aforesaid memory ambits respectively. The original price of the disks used to be $19.99, $37.99, $59.99, $149.99 and $249.99 for the 16 GB, 32 GB, 64 GB, 128 GB and 200 GB storage variants, respectively. This means, buyers can save up to 51 percent, 65 percent, 59 percent, 60 percent and 20 percent discount for the aforementioned memory range. Needless to say, microSD cards can be excellent holiday gifts for friends and colleagues.
Interested buyers can order the device from this link. However, readers should note that in order to avail the free shipping service, buyers have to order items worth more than $35 from the retailer.
According to Amazon, the SanDisk Ultra microSD cards are perfect for high-end Android smartphones and tablets. The card reportedly provides up to 80 MB/S transfer speed. The disk comes with a SD adapter. To top it off, it is apparently protected from water, temperature, X-ray, magnet and shock.
The company has tossed in a cool ten-year limited warranty along with the disk. The cards are available in different color ranges like Black, Red and Grey, among others. Amazon is also offering gift-wrapping option to transform the cards into holiday gifts. Lastly, readers are advised to utilize this Amazon discount deal immediately as the price range mentioned above might vary any time.
© Copyright IBTimes 2023. All rights reserved.