Amazon Fire Vs. iPad Mini, Samsung Galaxy Tab Lite: How Good Is A $50 Tablet? [VIDEO]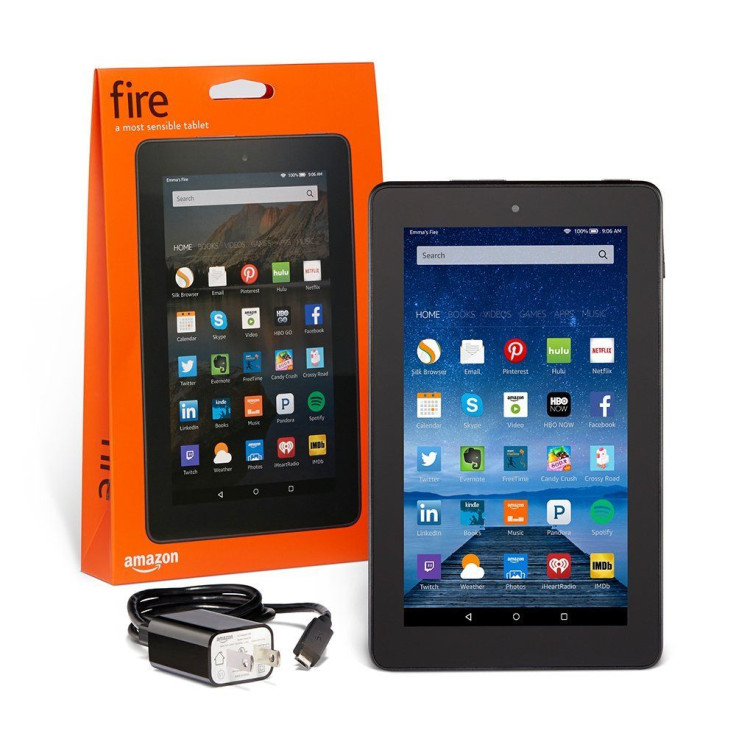 Amazon is set to redefine the cheap tablet market with its new 7- inch Fire tablet. At $50, it severely undercuts even the cheapest tablets from big names like Samsung and Asus -- they're offering a fairly decent package for the same price as no-name tablets currently selling on Amazon's online store.
On the low end, there's the Samsung Galaxy Tab Lite, a 7-inch tablet with a 1024 x 600 screen, 1GB of RAM and 8GB of storage -- all the same specs as the Amazon Fire. The big difference is that Samsung sells it for $140, nearly triple the price of the Fire.
The Fire tablet might even swipe some sales from the iPad Mini as well, though there's no way a budget tablet will be able to stand spec-for-spec with a $270 device. The iPad comes with twice the storage even on its base model, much improved cameras and a far superior screen. Even assuming Amazon will take a huge loss, the Fire can't match the build materials of the iPad Mini, either. But for less than the price of one iPad Mini, Amazon can (and will) sell you six Fire tablets.
That's where Amazon is going with this -- selling low, building volume, and keeping users invested in their ecosystem with video and Amazon Prime services. They'll probably lose money on every Fire they sell, but if that gives them a loyal user base, the big tech companies should pay close attention.
© Copyright IBTimes 2022. All rights reserved.
FOLLOW MORE IBT NEWS ON THE BELOW CHANNELS