Amazon Prime Day Revenue: E-Commerce Giant's Two-Day Earnings Will Shock You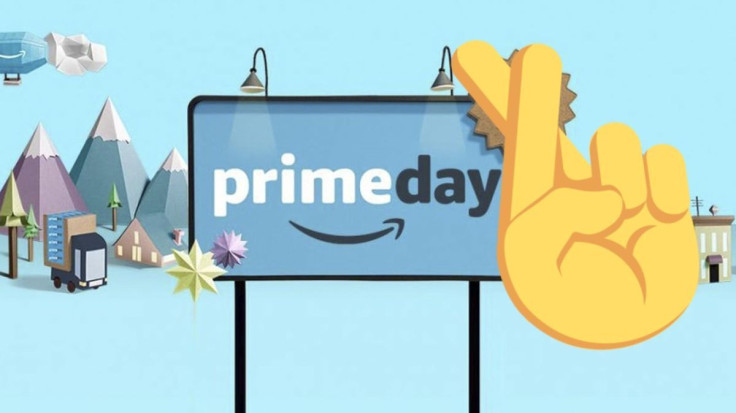 KEY POINTS
E-commerce giant Amazon is holding its annual Prime Day this Tuesday and Wednesday
Amazon earned an estimated $900 million from its first Prime Day in 2015
Amazon raked in around $49.9 billion in total from its Prime Day events from 2015 to 2022
Amazon's annual 48-hour shopping spectacle that entices millions of online shoppers is here again, and it is expected to shatter global revenue records.
This year's Prime Day began Tuesday and runs through Wednesday, with consumers getting exciting product launches, limited-time offers, and irresistible bargains.
An infographic by Statista showed how much money Amazon had made on Prime Day in previous years.
On the very first Prime Day in 2015, Amazon earned an estimated $900 million, according to data from Digital Commerce 360. The e-commerce company statements showed that about 34.4 million items were bought that year.
In 2022, Amazon had an astonishing $12.1 billion haul after almost 300 million items were sold during its two-day shopping event. The revenue was about 13 times higher than what it had earned in 2015.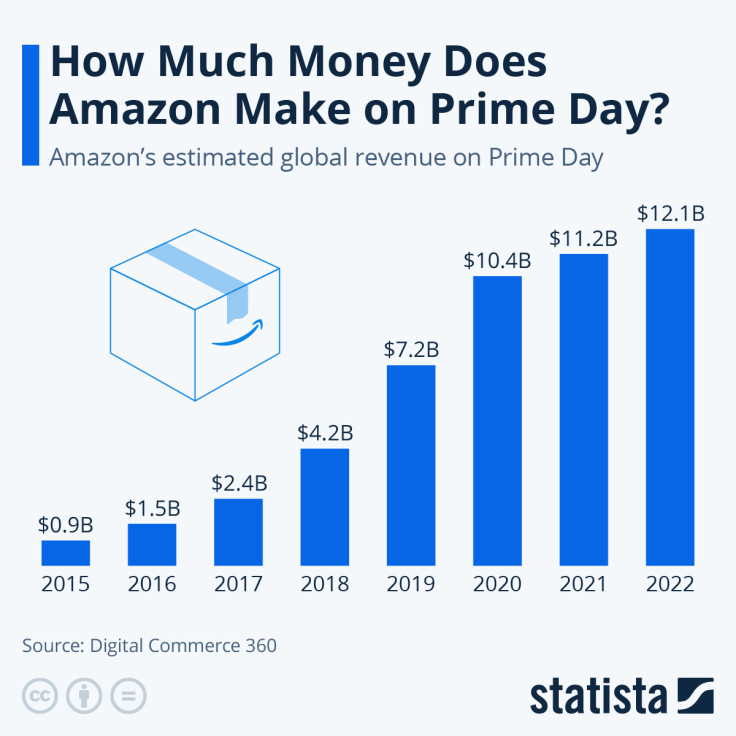 From 2015 to 2022, Amazon earned approximately $49.9 billion from its Prime Day campaigns, cementing itself as the world's largest e-commerce company.
According to Reuters, Bank of America expects this year's Prime Day to generate $12 billion in gross merchandise value in the U.S., up 12% yearly.
Michael Ashley Schulman, the chief investment officer at Running Point Capital Advisors, predicted that this year's sales event could also add about $4 billion to $6 billion of incremental value for Amazon.
However, Schulman noted that Prime Day sales might be slower this year due to post-pandemic shopping fatigue and as Americans are "looking to spend more on experiences, travel, and entertainment."
This year, Amazon partnered with an online travel agency to offer discounts during its Prime Day sales event for the first time.
In a separate Reuters report, travel booking site Priceline is offering an additional 20% off on its Hotel Express deals to Amazon Prime U.S. members, on top of its 60% discount for its hotels.
"We want to meet customers where they are. We know travelers are shopping on Amazon and booking travel with Priceline," Lesley Klein, senior vice president of marketing at Priceline, said.
This year's Prime Day also features Amazon's revamped delivery network that aims to shorten shipping times.
CNN reported that Amazon had established eight regions in smaller geographic areas to avoid costly long-distance shipping and speed up the delivery to the next day or sooner.
"Each of these regions has broad, relevant selection to operate in a largely self-sufficient way, while still being able to ship nationally when necessary," Amazon CEO Andy Jassy said in a letter to shareholders in April.
Amazon said items closer to the customers would appear higher on search results pages under the new delivery system.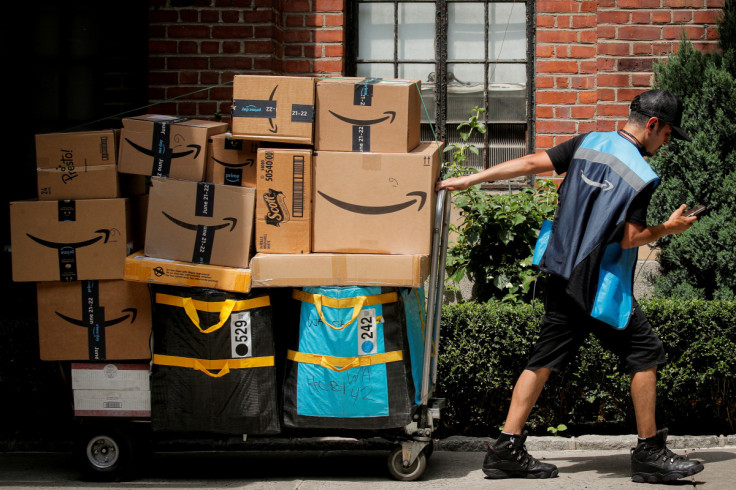 © Copyright IBTimes 2023. All rights reserved.