Amazon Warehouse Closings 2022: Nearly 70 Locations Closed, Canceled, Or Delayed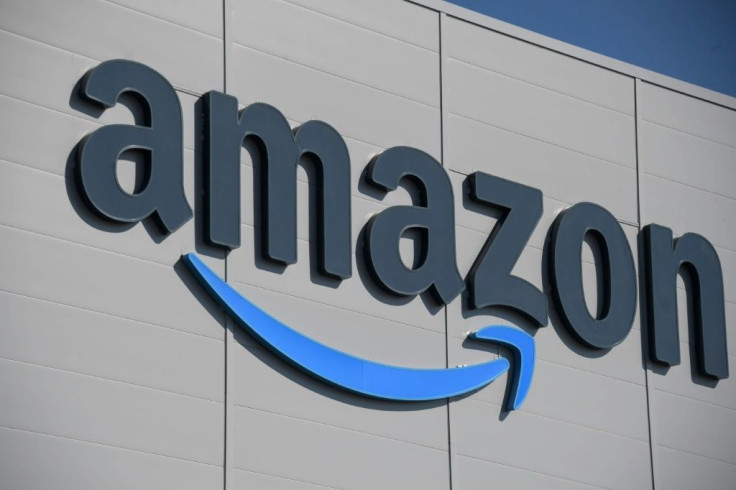 Amazon (AMZN) is looking to reduce the number of warehouses in its U.S. real estate portfolio after expanding rapidly due to high demand during the pandemic.
At the height of the COVID pandemic, Amazon was inundated with orders as Americans turned to the retail giant for their needs as physical store locations were temporarily shut down to prevent the spread of the virus.
The surge in demand from shoppers prompted Amazon to add warehouses quickly to keep up with increased orders. Amazon is now shuttering warehouses because demand has waned.
According to supply chain and logistics consulting company MWPVL International, as many as 71 warehouses have been closed, canceled, or delayed as of this week. A total of 21 warehouses have already closed, with 21 new sites canceled, and another 27 facilities have been put on hold for various reasons.
From 2020 to 2022, Amazon's new warehouses nearly doubling its footprint from 272 million square feet at the end of 2019 to more than 525 million square feet at the end of 2021, CNBC reported.
But then the pandemic eased, orders slowed and consumers returned to brick-and-mortar stores, leaving Amazon with too many warehouses. As a result, Amazon is scaling back its operations, including the shuttering of fulfillment centers and last-mile delivery locations, MWPVL reported.
It's unclear how many workers will lose their jobs. CNBC reported that 190 workers recently lost their jobs in Hanover, Maryland and another 163 employees were let go in Essex, Maryland, according to WARN notices posted.
Amazon told the news outlet that all affected employees will be offered jobs at another location.
In the second quarter of 2022, Amazon reduced its workforce by 99,000 people after a major hiring spree to bring on employees to staff its growing warehouse workload, CNBC said. It now has a workforce of 1.52 million, according to the news outlet.
"While we're closing some of our older sites, we're also enhancing some of our facilities, and we continue to open new sites as well," an Amazon spokesperson told CNBC. "In fact, since 2020, we've added more than 350 new modern facilities to our network in the U.S. alone and have dozens more facilities under construction here in the U.S. and around the world."
Here's the list of Amazon warehouses that are closed, canceled, or delayed in the U.S., according to MWPVL.
Closed Locations
San Leandro, California (2 Locations)
Sonoma, California
West Covina, California
Arvada, Colorado
Englewood, Colorado
Branford, Connecticut
Coral Springs, Florida
Chamblee, Georgia
Louisville, Kentucky
Dedham, Massachusetts
Everett, Massachusetts
Mansfield, Massachusetts
Milford, Massachusetts
Randolph, Massachusetts
Essex, Maryland
Hanover, Maryland
Bellmawr, New Jersey
Bethpage, New Jersey
New York, New York
Nashville, Tennessee
Canceled Locations
Bessemer, Alabama
Hayward, California
Oceanside, California
Salinas, California
Santa Rosa, California
Fort Myers, Florida
Crystal Lake, Illinois
Hoffman Estates, Illinois
Gaithersburg, Maryland
Ypsilanti, Michigan
Kansas City, Missouri
Greensboro, North Carolina
Wilmington, North Carolina
Hudson, New Hampshire (2 Locations)
Egg Harbor City, New Jersey
Newark, New Jersey
Peñitas, Texas
Round Rock, Texas
Lawrence, Wisconsin
Sturtevant, Wisconsin
Delayed Locations
Bakersfield, California
Cocoa, Florida
Miramar, Florida
Riviera Beach, Florida
Davenport, Iowa
Meridian, Idaho
Huntley, Illinois
Valparaiso, Indiana
Shreveport, Louisiana
Slidell, Louisiana
Pittsfield Township, Michigan
Enka Village, North Carolina
Papillon, Nebraska
Gates, New York
Hamburg, NY
Canton, Ohio
Dayton, Ohio
Montgomery, Ohio
Sioux Falls, South Dakota
Alcoa, Tennessee
Clarksville, Tennessee
League City, Texas
San Antonio, Texas
Marriott-Slaterville, Utah
Pasco, Washington (2 Locations)
Sturtevant, Wisconsin
Shares of Amazon were trading at $127.62, down 93 cents, or 0.72% in early trading Thursday.
© Copyright IBTimes 2023. All rights reserved.