What's The Most Popular Online Retailer? Amazon, Walmart, eBay, Others Compete In Consumer E-Commerce Arena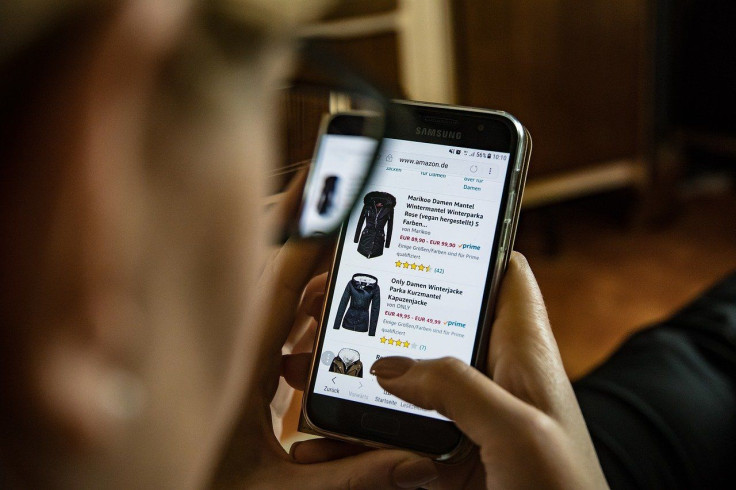 While brick-and-mortar stores are starting to see an uptick in traffic, U.S. consumers have shown that online shopping is what they prefer, and they definitely have their favorite retail site where they like to shop.
A stronger shift to e-commerce spread quickly during the start of the pandemic, as most stores were temporarily shut down to prevent the spread of COVID-19. The trend stuck, and now shoppers are relying on the convenience of online websites for their everyday needs.
Online sales are on a continual upward path and are expected to reach more than $1 trillion, according to the National Retail Federation.
But as consumers continue their e-commerce shopping habits, there are certain retailers they prefer over others, a new survey from SEO Leverage showed.
The survey looked at the amount of U.S. traffic a retail site received in 2022 to determine which retailer is the most popular among consumers.
To little surprise, top honors went to e-commerce giant Amazon. According to SEO Leverage, Amazon's marketplace rolled in 8.386 billion visitors to its site monthly, proving that it is not only America's favorite online shopping site but also the most lucrative in the U.S.
Amazon's Prime membership and sales events also make it an attractive option for consumers looking to score a discount, free shipping, and fast delivery.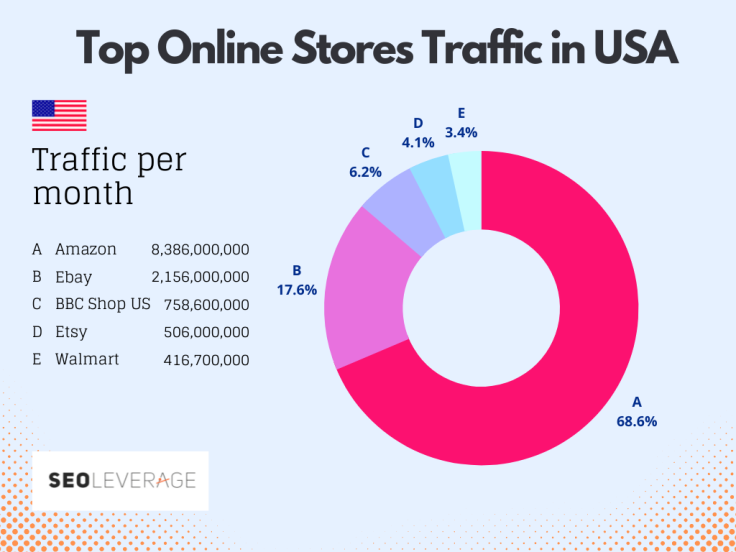 The second e-commerce site that was a favorite among shoppers was eBay. With its huge seller community, it puts the power in the consumer's hands as they decide who to buy from and at what price.
The auction site is also one of the most popular e-commerce sites in the world, SEO Leverage said, as it was also a favorite in the U.K. and Australia, where it came in No. 2 and No. 1, respectively.
The site garnered 2.156 billion visitors per month in 2022, according to the survey.
While BBC Shop US came in a distant third due to its collection of entertainment products with 758.6 million visitors per month, a favorite homemade craft site slid in just behind -- Etsy.
Esty's marketplace blew up during the pandemic, as consumers discovered homemade face masks among its other wares to purchase from sellers across the world. Etsy claimed the fourth favorite site with shoppers in 2022, with 506 million visitors a month.
And not forgotten is another retail juggernaut – Walmart - which came in fifth with shoppers for their favorite site. Walmart's rollback pricing and deep discounts have been a strong part of its business strategy.
The company's marketplace is not only expansive, but it gives Walmart+ members fast, free shipping, among other perks.
Walmart saw 416.7 million visitors to its website each month, according to SEO Leverage.
© Copyright IBTimes 2022. All rights reserved.
FOLLOW MORE IBT NEWS ON THE BELOW CHANNELS