Amazon Will Sell Large, Living Christmas Trees In November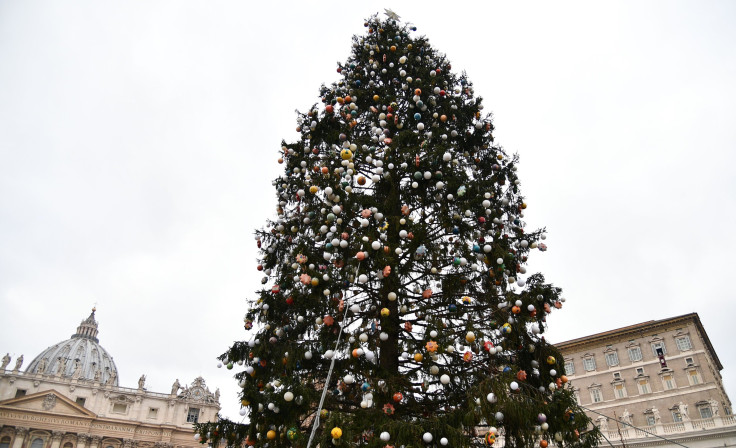 It is only September, but e-commerce giant Amazon is already getting into the holiday spirit. The company announced Wednesday that, this holiday season, it would sell live Christmas trees instead of just artificial ones, with some of them even coming with Prime shipping options, according to CNN.
This is not the first time Amazon has sold Christmas trees, but the options will be greatly expanded for a variety of customer needs in 2018. The legitimate, living trees will be available in sizes from as small as two feet tall to as large as seven feet tall, per CNN. Last year, Amazon users could buy smaller trees, but nothing like what the company will reportedly offer this year.
Customers will be able to choose from an assortment of different tree types, including Norfolk Island Pines, Balsam Fir and Black Hills Spruce. Amazon will also sell more items from across the holiday decoration spectrum, like wreaths, according to CNN.
Amazon's subscription-based Prime service will give customers a way to have full-sized Christmas trees shipped to their homes in just two days for free, which might worry more traditional tree vendors. Most customers prefer to buy their trees directly from local merchants because picking one out is something of a holiday tradition, National Christmas Tree Association executive director Tim O'Connor told CBS News.
Still, convenience could win out this holiday season, which is how things have generally worked out for Amazon in the past. O'Connor also told CNN his organization sees it as a positive development overall, since it gives customers more options.
"We see their entry into the market as offering consumers another option to purchase a real tree to make their Christmas special, better for the environment and support local Christmas tree growers," O'Connor told CNN.
The trees will go on sale in November.
Amazon has rapidly expanded its Prime service to offer so many benefits that analysts believe there will be nearly 300 million Prime members by the end of the next decade. For $120 per year, Prime offers free shipping, access to a library of streaming audio and video and even benefits at Amazon's Whole Foods organic grocery stores.
© Copyright IBTimes 2023. All rights reserved.