América Móvil Explores Options For AT&T's $6B Stake After DirecTV Merger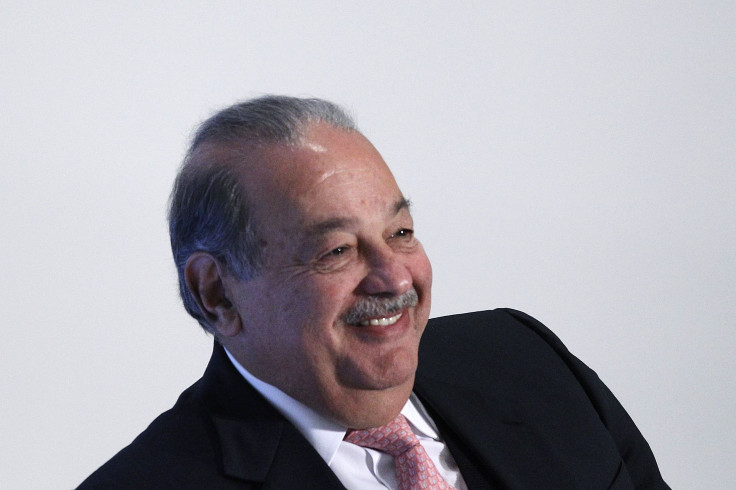 MEXICO CITY -- As consumers, government regulators and Wall Street grapple with the proposed megadeal between AT&T Inc. (NYSE:ATT:C) and DirecTV (NASDAQ:DTV), AT&T's longtime partner in Latin America is trying to make sense of a future without the U.S.-based telecom giant.
América Móvil (NYSE:AMX), Latin America's largest phone company and Mexican billionaire Carlos Slim's flagship company, was AT&T's partner until recently, but it's suddenly become one of its competitors. Now, Slim's company is scrambling to figure out what to do with the $6 billion stake that AT&T will have to relinquish of as result of its DirecTV merger. To avoid regulatory conflict, AT&T has to sell its stake in América Móvil, which amounts to 8.4 percent of the company's shares.
"AMX acknowledges AT&T's intention of eventually disposing of its stakeholding in AMX," América Móvil said in a statement to the Mexico City Stock Exchange on Monday evening. The statement also announced the resignation of two AT&T officials who had been appointed to América Móvil's board.
Hours after the news broke on Monday, América Móvil's shares dropped 3.5 percent on the New York Stock Exchange. However, analysts predict that the hole left by AT&T will not negatively impact the company.
"AT&T leaving does not leave América Móvil at risk," Homero Ruiz, an analyst at Signum Research, said. "It should not alter the strategy of the company."
América Móvil has three options, according to the research firm: find a new investor for the shares, buy those shares itself or sell them in a public offering.
Finding a new investor might be difficult. For the last decade, América Móvil has invested in such foreign companies as Austria Telekom, Mobli and Shazam. But it's been years since a foreign company announced any intention to buy shares from América Móvil, and analysts are unsure if that will change now.
"There are a few red flags around América Móvil," analyst Robert Armstrong wrote. "It had a couple of investment faux pas in the recent past, like the KPN debacle."
Armstrong was referring to América Móvil's $9.7 billion bid for Dutch phone company KPN, which was announced in August 2013 and withdrawn two months later over price disagreements. "It makes investors wonder if Slim is losing his touch," Armstrong added.
Another threat to América Móvil's future is political. Mexican President Enrique Peña Nieto's proposed telecom reform, which includes anti-monopoly provisions and mandates diversification among TV and phone providers, is directly aimed at breaking Slim's 80 percent share of the telecom market in Mexico, which accounts for 27 percent of América Móvil's profits.
If no company makes a move, América Móvil could sell those shares in a public offering. The company's share price is currently valued at $19.70 on the New York Stock Exchange, after dropping $0.73 on Monday. According to Signum Research, it would take the company 3.76 months to allocate all of the AT&T shares if share transactions perform at their current pace.
Signum Research's advice to Slim, however, would be to buy off AT&T's $6 billion stake.
"Our recommendation would be to keep those shares within the company, and buy them while the prices are low," Ruiz said.
América Móvil has approximately 12 months to make a decision, when the AT&T-DirecTV merger is expected to be finalized.
© Copyright IBTimes 2023. All rights reserved.