American Apparel's Dov Charney: Fired CEO Stored Porn Made With Employees On Company Servers, Retailer Alleges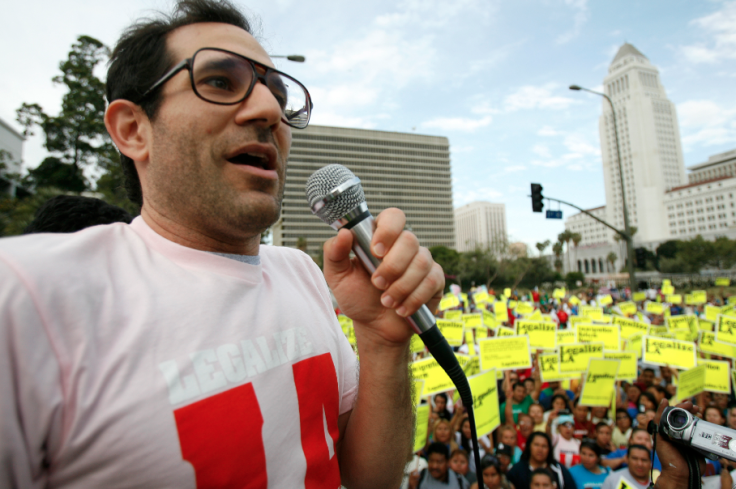 He's been likened to a bad ex-boyfriend who can't take a hint, and the metaphor is seeming more apt as the struggle between American Apparel and Dov Charney, the CEO and founder the retailer fired in December, continues in the courts. In court documents filed on Friday, the company released details about Charney's alleged misconduct that led to his termination, reported the Los Angeles Times. The docs were filed as an "anti-SLAPP" motion to stem the tide of an increasing number of Charney's lawsuits against the company.
Among the many allegations of Charney's misconduct detailed in the documents: sexually harassing workers; calling them sexist, racist or homophobic epithets; and even filming porn on company property with American Apparel employees and models and storing the porn on company servers.
Investigators allegedly found videos and photos of then-chief executive Charney "engaged in all manner of sexual behavior with numerous models and employees, which for some incredible reason had been saved by Mr. Charney to the company's network server by him with the use of his company computer," according to AA chairwoman Colleen Brown in the Friday filing. At least one of the filmed sexual acts were recorded in his office at the American Apparel's downtown Los Angeles headquarters, Brown alleges.
Charney's attorneys denied the accusations, reports the L.A. Times, saying that American Apparel is "desperately trying to distort public attention to the fact that Mr. Charney's firing was illegal."
According to the released details, Charney told accounting employees that they were "Filipino pigs … with your faces in the trough"; sent sexually graphic messages to America Apparel employees; mimed holding a shotgun to an employee's forehead; and in addition to storing porn he'd made with models and employees on company servers, Charney occasionally requested that employees delete his "naughty" messages.
Charney's lawyers filed a defamation suit in May against American Apparel and chairwoman Colleen Brown, alleging that Brown told American Apparel employees that Charney had made a written agreement that he would not return to the company. And on Friday, Charney filed another defamation suit against AA and former boardmember David Danziger, alleging misconduct that prevented him from winning enough votes to keep control of the company.
According to American Apparel, there were so many sexual misconduct allegations against Charney that the company could no longer afford its liability insurance, reports the Washington Post. In AA's termination letter, obtained by BuzzFeed, the company wrote that its employment practices liability insurance retention had grown from $350,000 to $1 million because of Charney's misconduct. Among its allegations: that Charney let an employee set up a revenge porn website using nude images that had been sent to Charney by a former employee who alleged she'd been Charney's "sex slave." And that Charney used company funds without permission to pay off employees in exchange for their silence.
© Copyright IBTimes 2023. All rights reserved.
FOLLOW MORE IBT NEWS ON THE BELOW CHANNELS