American International Group Inc (AIG) Unveils Restructuring Plans, Stops Short Of Breakup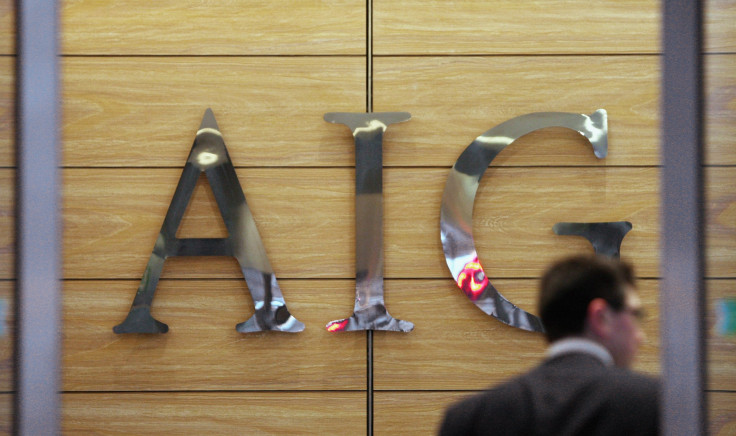 American International Group (AIG), facing pressure from activist investors Carl Icahn and John Paulson, announced a raft of measures Tuesday to rally support from other shareholders. In a statement, the American insurer said that it would cut $1.6 billion of costs and return at least $25 billion to shareholders over the next two years.
AIG will also sell up to 19.9 percent of its mortgage insurance arm United Guaranty in mid-2016 as a "first step towards a full separation." Additionally, AIG — the world's fourth-largest insurer by market value — will also reorganize itself into a "modular" business with the creation of nine such units, to give the company flexibility to sell or take public additional units if they underperform.
The company did not provide timetables for most of the initiatives.
"With these actions, AIG has taken another major step in simplifying our organization to be a leaner, more profitable insurer, while continuing to return capital to shareholders and improve shareholder returns," AIG President and CEO Peter Hancock said, in the statement. "The creation of more nimble, standalone business units that can grow within AIG or be spun out or sold allows us to do what is in our shareholders' best interests."
However, the plan outlined by the insurer, whose cost structure has emerged as a cause of concern for investors in recent months, stops well short of the reforms suggested by Icahn, who, in October, said that AIG should split into three separate companies.
"After careful consideration, AIG believes that a full breakup in the near term would detract from, not enhance, shareholder value. The board's actions reflect its full support for the plans that Peter Hancock and his management team have put forward," AIG Chairman Doug Steenland said, in the statement.
Separately, the company also announced the addition of $3.6 billion before taxes to its loss reserves.
In aftermath of the financial crisis in 2008, AIG, considered "too big to fail," had to be rescued by the federal government with billions of dollars of emergency bailout funds. Since then, even though it has resisted calls to break itself into separate entities, it has slimmed down, primarily by selling its Asian life insurance units and its aircraft leasing business.
© Copyright IBTimes 2023. All rights reserved.