Amid Black Lives Matter Protests, Dr. Fauci Warns Coronavirus 'Isn't Over'
KEY POINTS
Dr. Anthony Fauci admits COVID-19 turned out to be his "worst nightmare" come to life
SARS-CoV-2 just "took over the planet," he said
The United States has the world's highest number of confirmed COVID-19 cases (2.05 million) and the highest number of deaths (114,000)
Lost amidst the misplaced euphoria of 2.5 million new jobs in May, a huge stock market rally in June and the raging George Floyd protests is the inconvenient truth the COVID-19 pandemic is still out there and is infecting some 20,000 Americans every single day.
The United States still has the world's highest number of confirmed COVID-19 cases (2.05 million) and the highest number of deaths (114,000), as of late Tuesday evening, according to Worldometer. There are 7.32 million cases worldwide and 414,000 deaths. And all of this unimaginable grief and suffering just since January.
Dr. Anthony Fauci, director of the National Institute of Allergy and Infectious Diseases (NIAID), and one of the world's foremost experts on communicable diseases, admits COVID-19 turned out to be his "worst nightmare" come to life.
In an interview with the BIO Digital virtual health-care conference Tuesday, Dr. Fauci said the disease is "something that's highly transmissible. ... In a period -- if you just think about it -- in a period of four months, it has devastated the world."
He pointed out the millions and millions of infections worldwide, "and it isn't over yet."
The public has been disregarding social distancing measures in the wake of the Black Lives Matter protests across the country. This has led many experts to warn of a surge in COVID-19 cases, including a possibility of having a "super spreader." Protests against racism and injustice have also spread across the globe, including Canada and the U.K.
"It's condensed in a very, very small time frame. You know, first notice at the end of December, hit China in January, hit the rest of the world in February, March, April, May, early June," Dr.Fauci said.
He reminded everyone the COVID-19 coronavirus is "very different" from other outbreaks such as Ebola and HIV, or the human immunodeficiency virus that causes AIDS. SARS-CoV-2 (severe acute respiratory syndrome coronavirus 2) is the virus that causes COVID-19.
It somehow jumped from an animal host (likely a bat which tramsitted it to a pangolin) and has a high degree of transmissibility and mortality. Dr. Fauci said the raging COVID-19 pandemic is historically one of the worst pandemics the world has ever experienced.
It's for this reason, this pandemic is being compared to the worst pandemic in history -- the 1918 Spanish Flu that killed anywhere from 50 million to 100 million of the world's total population of two billion at the time.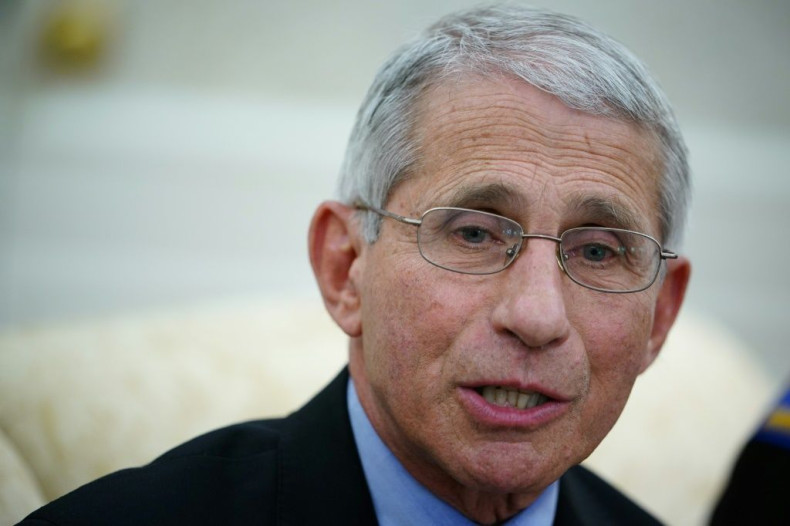 "I mean, Ebola was scary. But Ebola would never be easily transmitted in a global way," he said. "HIV, as important as it is, was drawn out over an extended period of time. I mean, I think the ultimate impact of AIDS almost certainly will be greater than anything we're talking about now."
SARS-CoV-2 just "took over the planet," he said.
"It's a testimony to not only the extraordinary capability of transmission but of the extraordinary travel capability we have," he noted. "I mean, it started in a very well-defined place in a city in China called Wuhan. And China is a big country. A lot of people travel all over the world. They travel to the United States. They travel to Europe."
© Copyright IBTimes 2022. All rights reserved.