Amid China's Financial Troubles, Angola Borrows $6B From Chinese Sources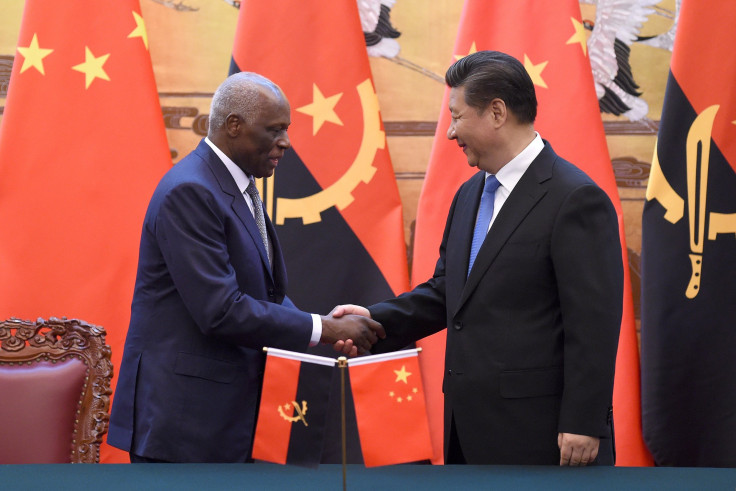 Angola has borrowed $6 billion from Chinese sources for a range of projects, despite China's financial troubles and a global oil glut, the southern African nation's Vice President Manuel Vicente told parliament Thursday. The projects are slated for next year and 2017 and will cover several sectors including education, health, water and roads, Reuters reported.
While delivering the state of the nation address on behalf of President Jose Eduardo dos Santos, Vicente assured lawmakers that Africa's third-largest economy was not falling into recession, even though economic growth will slow down. He said foreign investment flows to Angola are expected to reach $10 billion over the next two years.
"Generally speaking, the macroeconomic situation is stable. The good news is that there will not be a recession," Vicente said Thursday, according to Reuters.
Still, China's economic woes and the sharp fall in oil prices have dealt a blow to Angola, the second-biggest crude producer in Africa. Angola's GDP grew just 4.5 percent in 2014 and slowed further to 3.8 percent in 2015. Economic growth was forecast earlier this year to improve in 2016, but a potential economic slowdown in China, Angola's top customer, could set back the petroleum state. Oil accounts for half of Angola's GDP, 80 percent of tax revenue and 90 percent of export earnings.
Since the end of a 27-year civil war in 2002, billions of dollars in oil revenues and associated Chinese loans have bankrolled an immense physical transformation in Angola in the form of new roads, bridges, airports, hospitals and schools. In 2012, Angola's booming economy grew by up to 12 percent, and the country secured contracts with China worth $7.6 billion.
"There is a strong cooperation between Angola and China," Arthur Minsat, an economist specializing in Africa, Europe and the Middle East at the Organization for Economic Cooperation and Development in Paris, told International Business Times in September. "China is helping a lot to build infrastructure that the country really needs."
But the fate of Angola's oil-dependent economy and much-needed projects was called into question after China's benchmark Shanghai Composite Index recorded its steepest single-day slump in eight years. China's devalued yuan has hit commodity-linked African currencies hard, including the Angolan kwanza, which reached an all-time low against the U.S. dollar in August during a dip in oil prices.
© Copyright IBTimes 2023. All rights reserved.