Angola Economic Woes: Chinese Slowdown, Global Crude Glut Hit Angola's Oil-Dependent Economy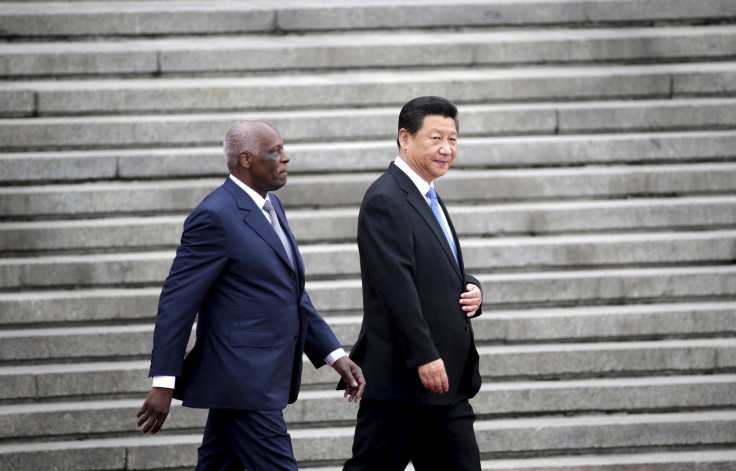 Since the end of a 27-year civil war in 2002, billions of dollars in oil revenues and associated Chinese loans have bankrolled an immense physical transformation in Angola in the form of new roads, bridges, airports, hospitals and schools. Farms laced with land mines were cleared for planting, and urban slums were rebuilt into shiny, modern cities in the former Portuguese colony. In 2012, Angola's booming economy grew by up to 12 percent, and the southern African country secured contracts with China worth $7.6 billion.
But Angola's oil-dependent economy, with crude accounting for almost all of its exports and more than two-thirds of government revenues, could now be on a downward spiral after months of declining oil prices. Angola's gross domestic product grew just 4.5 percent in 2014 and slowed further to 3.8 percent in 2015. Economic growth was forecast earlier this year to improve in 2016, but a potential economic slowdown in China, Angola's top customer, could set back the petro state even further and threaten much needed infrastructure projects, analysts and experts said.
"We were expecting back then for Angola's economy to improve, but now the situation in China is a strong question mark on this. The economy may not even reach the 4.2 percent we've forecasted in 2016," said Arthur Minsat, an economist specializing in Africa, Europe and the Middle East at the Organization for Economic Cooperation and Development (OECD) in Paris. "Angola's economy is the most exposed to trade with China."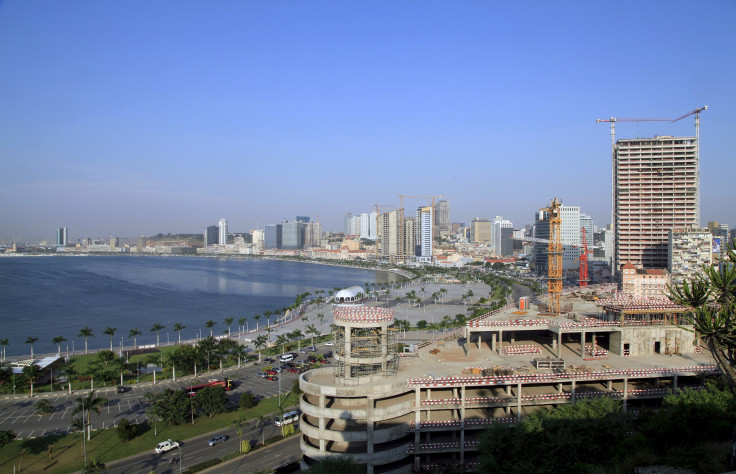 Asian stock markets fell further Tuesday morning against a backdrop of panic in recent weeks over the health of China's economy, along with concerns about a possible U.S. interest rate increase. The primary Shanghai Composite Index shed more than 4 percent in early trading, before clawing back to close just over 1.2 percent lower, at 3,166. The secondary Shenzhen Composite Index, however, fell sharply, losing 4.6 percent. Hong Kong's Hang Seng Index also fell, by 2.2 percent, while Singapore's Straits Times Index was down 1.3 percent. At the same time, crude prices fell 6 percent Tuesday amid a global oil glut. Prices have slumped this year from more than $100 to $50 a barrel while U.S. shale oil production has surged, creating an oversupply.
China's Premier Li Keqiang has said that his country's economy is growing within an "appropriate" range. But China's devalued yuan has already hit commodity-linked African currencies, including the Angolan kwanza, which reached an all-time low against the U.S. dollar in August during a dip in oil prices.
China imports about half of Angola's oil output. While Beijing won't stop buying Angolan oil, it will likely import at a lower rate, which would hurt Angolans already suffering from falling oil prices, experts said.
"Angolans are facing tough times. The one thing you sell, demand is going down for," said Anna Rosenberg, practice leader for sub-Saharan Africa at Frontier Strategy Group, a Washington, D.C., firm that advises companies on emerging markets.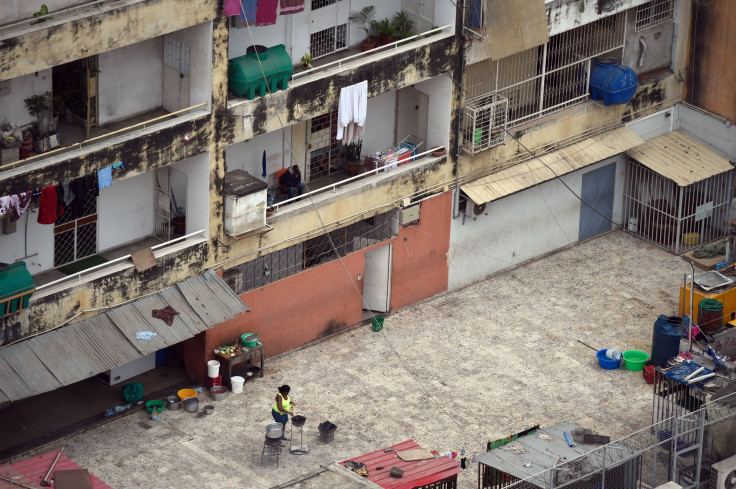 China-Angola relations go beyond developing the oil sector. Chinese investment has developed Angola's infrastructure and has attracted Asian businesses to open up shop. Chinese loans funded the construction of a $3.5 billion sprawling development some 18 miles outside Luanda, Angola's capital, with 750 eight-story apartment buildings, a dozen schools and more than 100 retail units in 2012, according to BBC News.
"There is a strong cooperation between Angola and China," Minsat said in a telephone interview Tuesday. "China is helping a lot to build infrastructure that the country really needs."
Since Beijing formally established diplomatic relations with Luanda in 1983, China has provided oil-backed infrastructure loans to Angola at a lower cost and with a longer time frame than Western nations, and without having to meet demands for political transparency and reform. China holds almost 41 percent of Angola's external debt, analysts said.
While Chinese loans are cheaper than Western ones, Beijing often requires Luanda to spend the loans in China or with Chinese firms. For instance, contracts from the Export-Import Bank of China require that 70 percent of projects be awarded to Chinese companies and that 50 percent of procurement materials come from China, according to research published by Stanford University in California. Thus, Chinese aid has had little impact on job creation in Angola, where 26 percent of the population is unemployed and poverty affects 36.6 percent, according to the recent African Economic Outlook report, which was compiled by the African Development Bank, the Organization for Economic Cooperation and Development and the United Nations Development Program.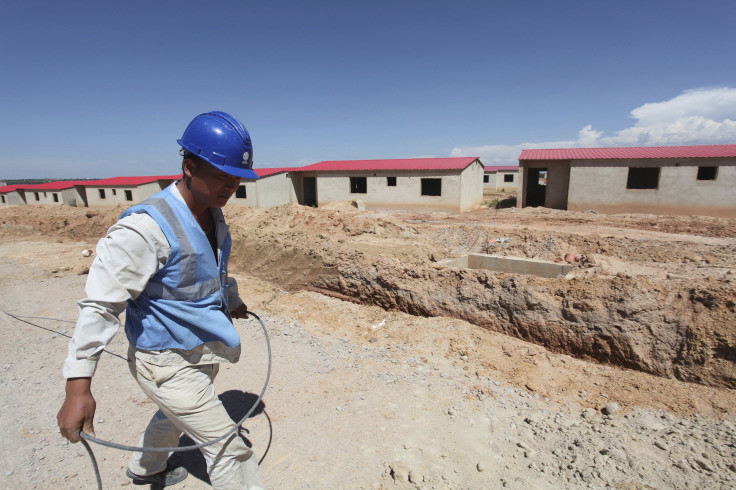 As oil revenues shrink, Angola has made steps in recent months to change its economic future. Apart from China, Angola receives investment from the United Kingdom, Brazil and the United States, and Angolan President Jose Eduardo dos Santos has pushed business reforms and economic diversification to wean the petro state off crude dependency.
Angola invested about $600 million in the exploration of gold in northern Angola in 2014 to help diversify the economy of Africa's second-biggest oil producer. In June, Dos Santos, who has ruled since 1979, visited his Chinese counterpart, Xi Jinping, in Beijing to sign economic agreements in financial, agriculture, education and energy sectors, Bloomberg reported.
While the immediate forecast remains bleak, some analysts said Angola's long-term economic outlook is positive.
"Tough times are ahead for everyone right now, but I still feel very positive about Angola in the long term," Rosenberg said. "The country is really facing a new normal."
FOR FREE to continue reading
✔️ Unlock the full content of International Business Times UK for free
offer available for a limited time only
✔️ Easily manage your Newsletters subscriptions and save your favourite articles
✔️ No payment method required
Already have an account? Log in
© Copyright IBTimes 2023. All rights reserved.