Amid Civil War, Central African Republic Elections Delayed Because Of Logistical Issues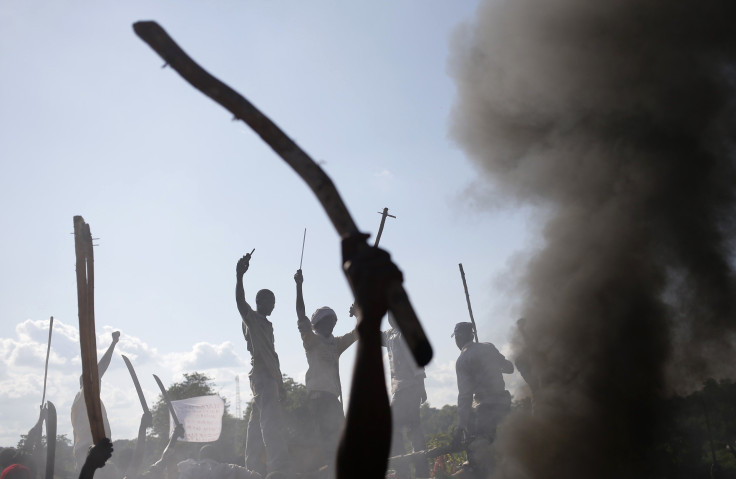 The first round of presidential elections in the war-torn Central African Republic are to be delayed by three days from Dec. 27 to Dec. 30 following a decision taken Thursday by current acting President Catherine Samba-Panza, the international community and representatives of groups that are involved in the transition of the provisional government, who cited logistical problems for the delay, Radio France Internationale reported. The transitional government that was formed in January 2014 was not supposed to rule for this long, but elections have been postponed four times since February 2015 due to insecurity and logistical challenges, despite of the presence of international peacekeepers.
It's hoped the election, which comes amid a 3-year-old civil war, will guide the country to peace and a stable government.
Most Deadly Terrorist Groups in Central African Republic since 2000 | FindTheData
The civil war began when a Muslim alliance known as the Seleka took power in the capital, Bangui, in March 2013. A group of mostly Christian militias, named the anti-Balaka, rose up to fight Seleka as the country descended into sectarian violence.
It's not likely the election will end the violence because of the exclusion of some armed groups. Furthermore, it's thought not allowing the Christian militias to run for office could exacerbate the current conflict, the BBC reported Wednesday. There are estimated to be tens of thousands of fighters in a country of 4.8 million.
While the provisional government said logistical issues were to blame for the delay, the United Nations said Wednesday it feared the election could lead to widespread violence across the country, with Fatou Bensouda, the prosecutor of the International Criminal Court, declaring anyone committing atrocity crimes will be held accountable.
"I want to be clear: my office will continue to closely follow developments in CAR in the coming period and record any instance of violence or incitement to violence. Those who incite or commit atrocity crimes will be held accountable either by the relevant national authorities in CAR or at the ICC," she stated, using an acronym for the Central African Republic and the International Criminal Court.
© Copyright IBTimes 2023. All rights reserved.