Amid Refugee Debate, Syrians Living In US Are Middle-Class, Married, Homeowners, Data Shows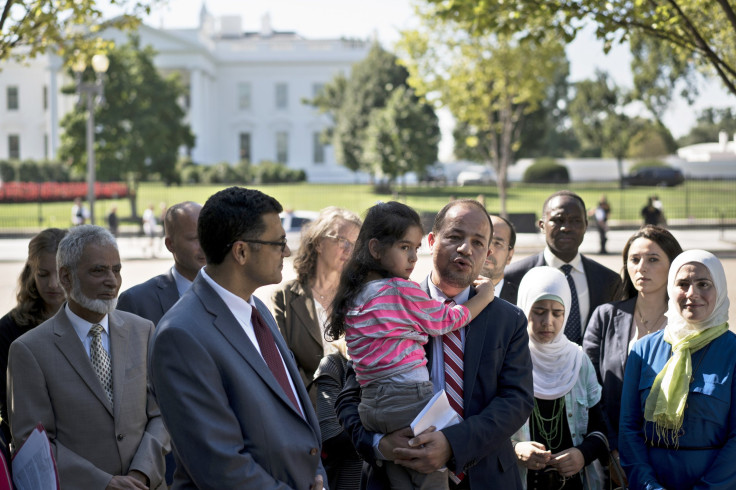 While at least 31 United States governors have issued statements saying they would bar Syrian refugees from settling within their respective states, thousands of Syrians have been living in America for many years. In fact, many of them are homeowners, middle-class families and married couples. A worldwide debate over U.S. states accepting asylum-seekers and migrants has raged since President Barack Obama announced his intention to welcome 10,000 Syrian refugees.
According to the latest U.S. Census data, there are about 67,000 people who were born in Syria and are now living in the U.S., and some 157,000 Americans claim Syrian ancestry. California has the largest proportion of this population. The state is home to 72 percent of those who say they are of Syrian descent and 80 percent of those who say they were born in Syria.
The latest U.S. Census survey on Arab households, which was conducted from 2006 to 2010, showed the mean household income for Syrians was $62,637, which is higher than the current national average of $51,939. The homeownership rate for Syrians was also above the national level at 69.2 percent. The U.S. homeownership rate fell to 63.4 percent in the second quarter of 2015.
A majority of Syrians in the United States, or 55.8 percent, live with their families in a married-couple household. About a third live in non-family households, in which a person is either living alone or sharing a home with nonrelatives, according to the survey.
President Obama has vowed that the country will accept 10,000 Syrian refugees for resettlement over the next 12 months. The U.S. has welcomed just 2,184 refugees from Syria since the civil war began in 2011. About 96 percent of them are Muslim, while 2.4 percent are Christian, according to the latest State Department statistics.
Obama has asked the United Nations refugee agency to prioritize accepting those who are considered vulnerable, including women with children, the elderly and those who have been tortured. Half of the accepted refugees thus far have been children, while a quarter are adults over the age of 60. There are slightly more men than women, according to NBC News.
© Copyright IBTimes 2023. All rights reserved.
FOLLOW MORE IBT NEWS ON THE BELOW CHANNELS