Amid Regional Tension, Russia Fears Prompt Czech Republic To Modernize Defense Forces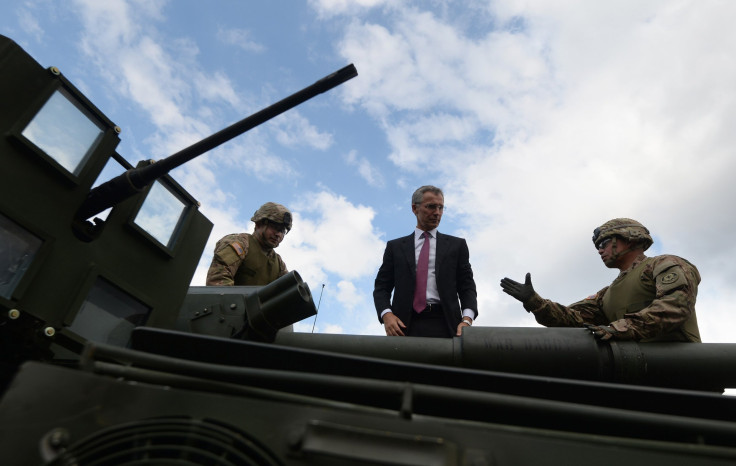 With the continuing uncertainty posed by Russia in the region and the ongoing refugee crisis, the Czech Republic has become the latest European nation to announce the purchase of new weapons to modernize its armed forces, Defense News reported Monday, based on local media reports. Czech Defense Minister Martin Stropnicky said the procurements would allow the military to take part in NATO exercises and help secure the country's border.
"The reason behind this was, in particular, the deteriorating global security situation, which represents a threat to the security of the Czech Republic and Czech citizens," said Stropnicky. "After a thorough evaluation of the current risks and threats, the ministry decided to make an effective and adequate response."
The Czech military was expected to add armored personnel carriers and reconnaissance systems, as well as technology to prevent electronic attacks to its inventory and additional weaponry to be used by the army, air force and reserves. The Czech government increased its military budget for 2015 by 4.2 percent and was expected to spend $1.78 billion on its military.
The Czech Republic joins a growing list of countries in the region looking to bolster their defense capabilities. Poland has also started a military modernization. Nordic states have also taken notice of Russia's military buildup in Arctic with Norway announcing a need to modernize its own armed forces.
Czech Armed Forces Over Time | FindTheData
Several central and eastern European states have also started cutting their defense equipment purchases from Russia and shifting instead to buying from NATO member states, Defense News reported. Slovakia said it was planning to replace old military equipment with new purchases likely coming from NATO member states.
Fears of Russian actions in Europe stem from the country's annexation of Crimea from Ukraine in March 2014 and the ensuing conflict in Eastern Ukraine that has taken the lives of more than 8,000 people and displaced more than 1.4 million. Russia has continued to deny any direct military involvement in Ukraine. Attention has now shifted to Russia's involvement in Syria, where the country began airstrikes Sept. 30.
© Copyright IBTimes 2023. All rights reserved.